I am a slacker when it comes to updating news for the world's most famous, and only, MMO music podcast. That's because we already have a fabulous stand-alone page for which Tesh, Lord of the Tinker Dice (and deck!), was so kind to design the logo. I am simply assuming that anyone following Syp, MMOGC or myself is following that page too but then I'm probably mistaken. So, let's round things up then, shall we!

Early December made for a particularly nostalgic episode 17 in which the bards visited the music of MMO starting zones – a topic dear to many players. Even if you tend not to care much for soundtrack, you will probably remember a track or two from bygone starting zones or that's my experience talking to other players, anyway. Back in WoW, it was always Elwynn Forest vs. the Barrens; which side are you on?
For Christmas, Syp decided it was time for payback (probably for episode 15) and to pay homage to Vanguard; a game neither myself nor Steff played much and had the hardest time listening to. Vanguard has made for my most difficult picks on the podcast thus far and our regular listeners will notice us squirming and fighting for words which happens rarely enough.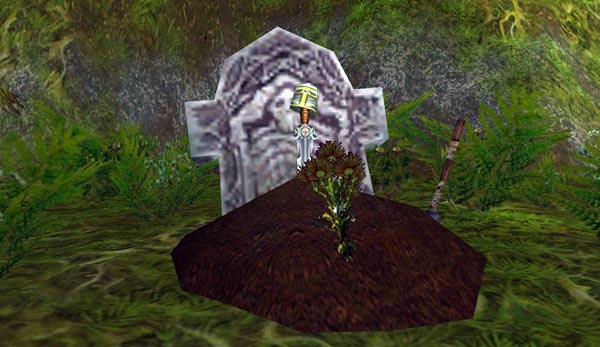 Being the jolly ironic bunch that we are, we celebrated this New Year with an episode on "Dead MMOs". One might say the podcast can only get livelier from here. No really, looking back on the music of MMOs past and digging up buried pearls for the rest of you, was a most gratifying experience. Games might fade away but memories and music are forever.
Links, More Links!
Beside visiting Salzburg and wolfing down new Steam games over Xmas break, which was absolutely wonderful, I've been rather busy adjusting and updating my stagnant youtube channel. Google has finally forced me to G+ for this reason although I have my doubts that the page will ever serve as much more than a dummie. There is only so much social networking I can handle (or maybe this is going to be a second twitter experience, so ask me again two years from now!).
For all the VGM fans who were too lazy to click on the links in my Greatest Videogame Soundtracks of 2013 post, there is now a new video up with teasers of my favorite music of last year. Having had some mad fun with Cook, Serve, Delicious last week, I also decided to give another let's play video a go. While I have no fancy ambitions, I am still working out the best way of doing these and improving my way of speaking, or so I hope.
Still on the subject of new games and GOTYs, I was happy to be back for another great chat on MMORPG.com's GameOn podcast with blogosphere buddies Chris and Liore. I believe we've covered a wide variety of games for 2013 and certainly managed to stay representative, as in delivering some very different opinions!
As for our favorite blogosphere, December was a most entertaining and creative month on many a blog, so here's a couple links in case you missed them:
Make sure to check them out for some great roundups and good laughs!