It's been a long time coming but random loot box mechanics in video games are finally put under the chopping block of state regulation. Considering that lottery systems in online games have only really been popularized in the western market since Farmville, it's taken the public eye seven years to become aware of this ongoing and ever increasing phenomenon. PC Gamer recently published an interesting rundown of the history of loot boxes, detailing how we got to the place we are in.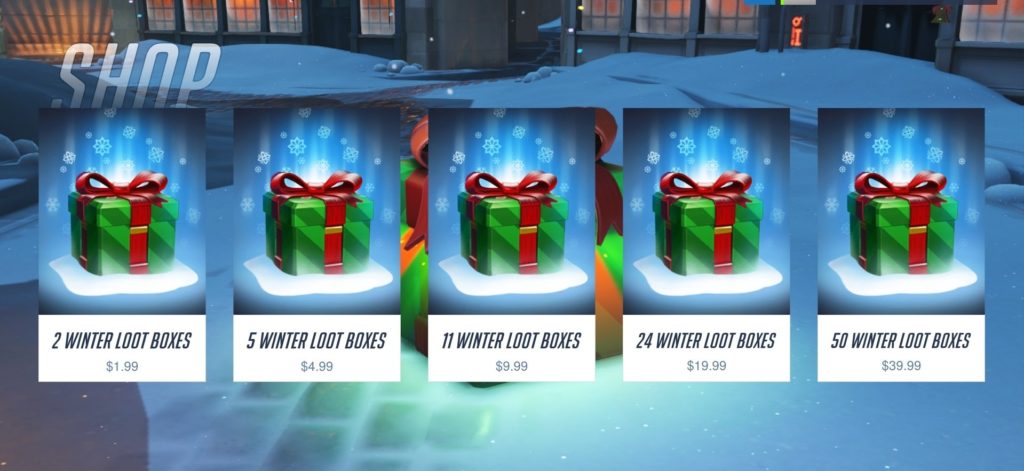 I guess it's that one time gamers can thank EA for the stupidity that was the Starwars Battlefront 2 controversy in 2017. Shortly after EA published their plans for the game, public outcry reached the upper levels of legislators in various countries such as Belgium which started to seriously investigate the gambling aspects of loot boxes in video games. And now official Hawaii state legislation has moved forward to issue several bills that will put severe limitations on publishers –
One pair of bills, House Bill 2686 and Senate Bill 3024, would prohibit the sale of any game featuring a system wherein players can purchase a randomized reward using real money to anyone younger than 21 years old.

The other two bills, House Bill 2727 and Senate Bill 3025, would require video game publishers to prominently label games containing such randomized purchase systems, as well as disclose the probability rates of receiving each loot box reward.
It can be expected that Hawaii is setting the milestone many more western countries are about to follow. It will be interesting to see how different publishers deal with the newly imposed regulations and what it will mean for titles like Blizzard's Overwatch, which has been successfully using loopholes wherever possible to circumvent stricter gambling regulations in for example China.
As someone who detests Overwatch's random and skewed loot box system and has always drawn her arguably generous line at in-game lottery items, I welcome this change. There's no reason why casinos should undergo different scrutiny than random loot boxes, which possibly also employ shady algorithms to screw players over.
It will be very interesting to see how and if players, who tend to buy into loot boxes, get deterred once probability rates are disclosed. I am also suspecting a new generation of random loot mechanics will soon replace the current ilk – but for a time, we may find ourselves in more agreeable waters.