Briefly, for a split second last week, I was considering re-subscribing to LOTRO for the upcoming winter season of Q4. I have loved the world of LOTRO ever since joining late in 2013 despite its many flaws and these days, I like to call it my favorite MMO that I'm not playing. There's always that pull, the call of Middle-Earth to return to its glamorous wide vistas, its merry horse rides and romantic visits to the Prancing Pony. How I miss playing my lute, sitting on a lonely rock under a tree.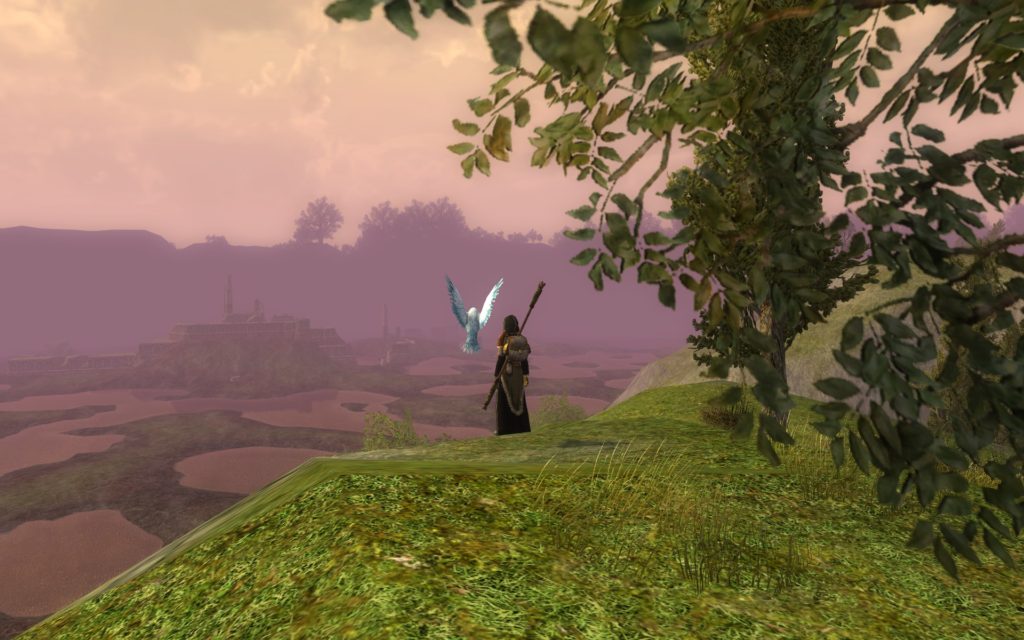 But I know myself too well and the fickle beast that is MMO nostalgia. Jumping back into LOTRO would mean jumping back to the Gates of Moria grind of the mid-40ies, dealing with an overwhelming number of features and systems that are poorly introduced to newbies and the same old static MMO combat. It would also mean dealing with the loss of my housing plot which was lackluster to begin with, yet I gave it my all to make the little hut by the waterfall somewhat comfy and welcoming. For years, I've hoped Turbine would up their housing game as so many have – it's one feature that would get me to re-sub in a heartbeat, if only it were properly revamped and made accessible.
Yet once again, it's not to be; watching the upcoming LOTRO patch features has left me forever disillusioned with this developer's idea of a good housing system. LOTRO's premium housing is as expensive and inaccessible as ever, not that I had my hopes up for "premium" housing in the first place. Still, it's grinding my gears! Player housing should be an integral part of MMOs these days and yet over and over, players are being let down in this department. When will this long-awaited "future of better player housing" finally arrive?
I guess it's fair to mention Wildstar and Black Desert Online in this context, two titles which both made laudable attempts at accessible and fun player housing in more recent years. I loved my sky plot in Wildstar, the crazy customization and design options, yet Wildstar housing is so disconnected from the rest of the world that it never quite felt like a home but rather, that side-game you go play at when you need a break from being social. That's the issue with instanced player housing which is both a blessing and a curse in so many ways. Pearl Abyss tried to solve this very issue most expertly in BDO – yet all seamless phasing and great housing options aside, the fundamental questions of "what to do with all this stuff now?" and "what is it good for?" remain mostly unanswered.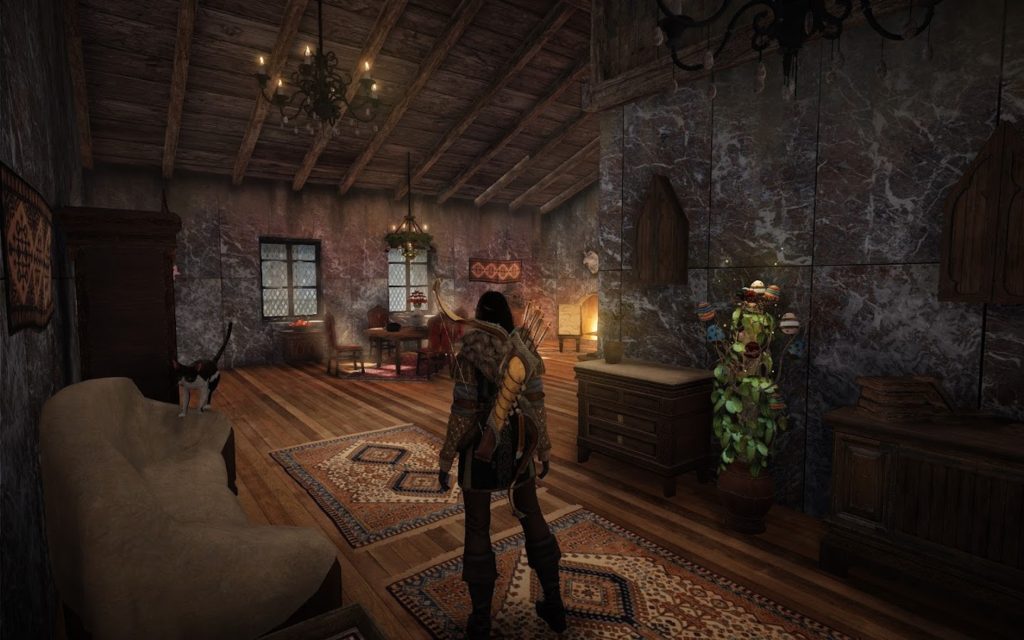 The 11 Commandments of Great MMO Player Housing
Musing on all my gripes with player housing old and new has inspired me to come up with a definite list of commandments or guidelines to ensure housing features are a fun addition to games rather than frustration. Your mileage may vary but here go my personal commandments for great MMO housing design –
Thou shalt not make your MMO housing an exclusive or expensive feature.
Thou shalt not create a limited number of housing options that are up for FCFS land grabs.
Thou shalt not exact weekly or monthly housing tolls / upkeep costs.
Thou shalt not pre-define indoor/outdoor decoration options and location of hooks/plugs.
Thou shalt not unreasonably restrict the total item number of decor items.
Thou shalt allow for social sharing of housing rights and visitation.
Thou shalt not disconnect housing from the rest of the outdoors / world.
Thou shalt offer great variety of cosmetic customization for housing, such as layouts, colors, styles, materials and music.
Thou shalt give housing a meaning beyond cosmetics, such as storage, crafting, stabling, shops and neighborhoods.
Thou shalt offer housing items from various sources, such as questing, raiding, crafting and trade.
Thou shalt enable players to expand their housing space over time.
And yes, this is all easier said than done. I realize, I don't know of any MMO that meets all commandments although Ultima Online came reasonably close and I also keep hearing the praises of EQ2. Then again, I'm not looking to play 2D top-down and generally much older MMORPGs these days, sooooo……I guess I want too many things! It's a nice thought, though.