There was a lot of hype regarding a big reveal for FFXIV this week and some 10 hours ago Square-Enix finally answered the community's most pressing questions:
Yes, there's going to be a new expansion and it's called Endwalker
The approximate release date is Fall 2021
The story will be taking the Warrior of Light to the Moon and Garlemald
Yes, they're finally adding a fourth healer to the game: the Sage
Another new class will be melee dps (to be revealed in May)
Level cap will be raised to 90
While the teaser trailer didn't particularly blow me away, the over two hours long announcement showcase covered a lot of ground as to what to expect for Endwalker. As final as the title of the next expansion sounds, Yoshi-P was quick to point out that it marks both a 'New Dawn' while simultaneously ending the long story arch of Hydaelyn and Zodiark in 6.0. He was also very clear that he had no intentions personally to go anywhere and was going to remain at FFXIV's steering wheel for the foreseeable future. Good news.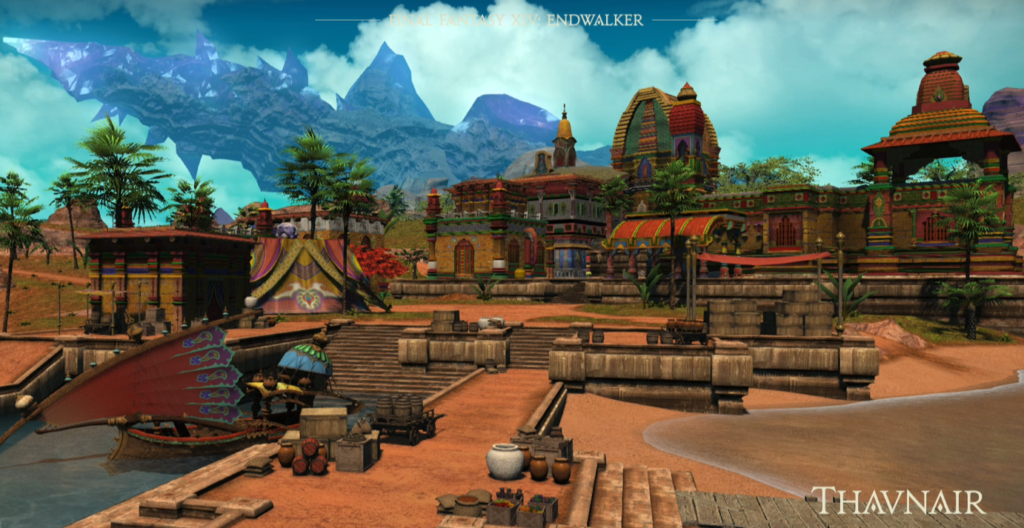 As for the Garlemald Empire, nothing concrete was revealed other than that it will be part of the Endwalker storyline. A final showdown between Zenos and the Warrior of Light was hinted at while Yoshi-P mentioned it was all going to get complicated (again). Considering how great an expansion Shadowbringers has been, I really look forward to finding out where the story is going!
The design approach, or 'cultural flair' if you will, of some of the Endwalker zones scream sub-tropical (some commenters have said latin American) and are very colorful. I'm not much into the whole Dancer class vibe so I'm steeling myself for another experience à la Stormblood rather than Heavensward. Us high fantasy, renfair dragonslayer types can't always win.
Thoughts about Sage
So the fourth healer class in FFXIV is going to be Sage which came as a surprise to me personally. Yoshi-P has pointed out many times in the past how difficult it is to balance the healing meta in FFXIV while keeping the gameplay fresh and different for each class. Playing a WHM myself when I'm not melting faces, I prefer the pure and powerful healer type (why play anything weaker than the best healer?). For this reason I've never been much into SCH or AST.
The Sage has been introduced as another 'varied healer' in the showcase which means a mixture of healing, mitigation and dps. What I've seen of the play style so far with the 4 Noulith weapons performing different actions, it's not gonna be my cup of coffee.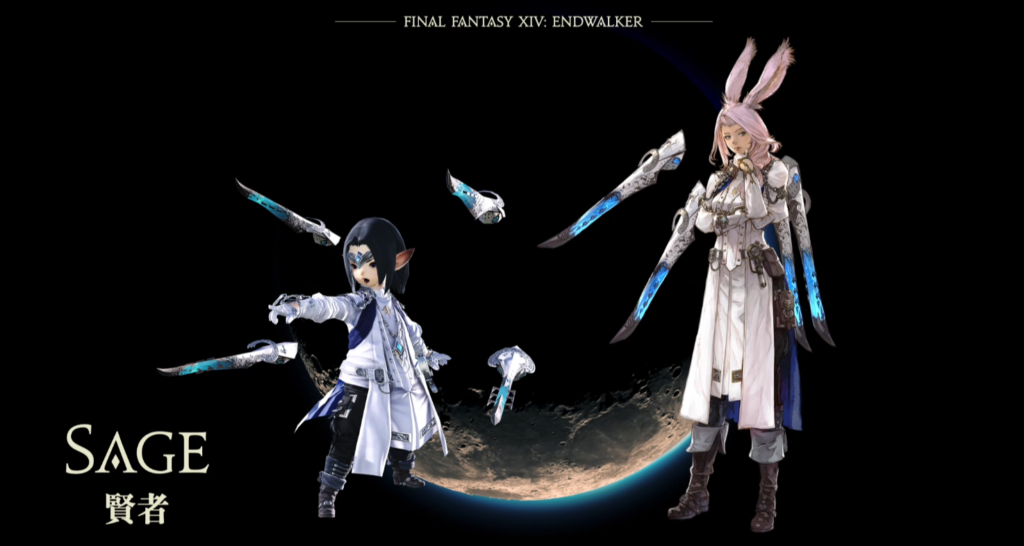 Maybe the most exciting reveal about Sage for me personally is the fact they will be revamping AST to become the second pure healer next to WHM in Endwalker. SCH and Sage will occupy the varied healer role and thus become more distinct from the other two, registering differently in the duty finder as well. AST has always had fabulous class design so maybe I'll be able to enjoy it more after the changes.
No words as of yet on glamour overhaul
One area the announcement showcase sadly didn't touch upon was the glamour system and glamour inventory issue. While the system has been improved over the years, it is still leaps and bounds behind many other MMORPGs, forcing players to deal with physical items (and physical single-use dyes) that occupy a fairly restrictive inventory space. Considering FFXIV has the one-character-for-all-classes approach, keeps adding 2-3 classes per expansion and is piling on gear sets like no other game does, this is an increasingly pressing and frustrating matter for FFXIV players.
Gear is the true endgame and we all know it, so I'm keeping my fingers crossed we'll see great changes in this department for Endwalker. Keep your varied healers, gief more shinies space!