Today I came across this passionately one-sided opinion piece over at Massively OP which makes a somewhat poor case against the ever-rising pay-to-win model for videogames (yeah, am still reading about MMOs and stuff!). I admit it was a disagreement between Isarii and Scree on twitter that made me aware of its existence, so like every curious MMO blogger I was drawn to the drama – and there is always drama when players discuss pay to win.
Now before I address the Massively article, I'll say this: I am personally not a fan of P2W games. I don't play any and they tend not to interest me in the slightest. I gave Candy Crush 15 minutes of my life once, out of obscene curiosity and recoiled in disgust after the first of many enforced time locks popped up. That being said, I am not afraid of P2W games either; while their market share may be growing, I don't believe them to be an imminent threat to more traditional games or gamers since they do not cater to that target audience. We all know that gaming as a whole is getting bigger and the really significant growth of the last few years belongs to social or "casual" as well as mobile gaming. – Geeky and niche MMO gaming? Not so much. Still, we have little to complain about compared to our humble beginnings. So I guess what I'm saying is, I don't fear P2W games any more than I fear that WoW has destroyed the MMO genre when really, WoW created its own market and if anything, helped other MMOs along (midterm copycat fails or not).
Of course one can take a moral approach and try analyze how (un-)ethical P2W models are. There may be merit in that discussion, although personally I am not prepared to have it (and my liberal stance on f2p is hardly news). Too often does it come down to players defending what they know versus what is new and still unfamiliar ground. Or worse, everyone starts sounding like a wanna-be psychologist and umm gaming addiction and save the children. There are some shades of grey, may-be, but essentially all videogame ventures and business models are looking to make the most money in the most effective way possible, triggers included. There have always been players at the shorter end of the stick of whatever business model. How exactly is this such a great "truth" we never heard of (in reference to the Massively article)? So while I understand some critics' concerns and where they come from, I tend to agree with Scree on this one. The times they are a'changing and maybe we need to keep an open mind and try sound less like our at least proverbial grandparents.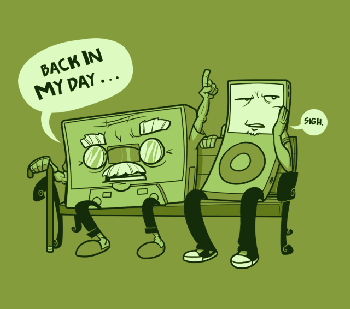 We're getting older, oh noes!
My immediate reaction to the Massively piece was, passionate rant or not, that it's incredibly condescending towards anyone within that "older gamer group with disposable income" who dares to play games differently and enjoy them differently. Jef Reheard even goes as far as saying that P2W players don't actually play the games – no, they "pay their way through instead of playing it through". This is also clearly not fun! That makes you wonder why the heck all these weirdos keep paying money for something that surely is objectively horrible but wait, there's the answer to that as well: they are lab rats that act out of compulsion rather than umm, the righteous and sound enjoyment of the non-P2W advocate. Yep…that really is the gist of the article, I'm afraid. You got some jolly "no real gamersss"-disdain, mixed with the old "not fun"-trap and some pseudo-psychology spice to top it off and make this one unsavory cocktail to drink.
It's no longer about the fun or the escapism of gaming; it's about capturing a bite-sized piece of those bygone days when they had time to play, and of course it's also about satisfying those psychological skinner box urges[…]
I snorted. And then I self-cringed too because I've had my share of "why achievements and instant gratification are destroying my MMO"-rants and malcontent on this here blog. I still hold to the journey is the reward (for_me). However in hindsight, and also really whilst writing, it's apparent that dramatic rants were dramatic. I think us MMO explorer types can live alongside the achievers or killers just fine for the most part, heck some of us even like one another despite our different playstyles (<3)! And none of us have gone out of business.
But back to P2W: as a general rule, all panicky reasoning is bad reasoning. And sure, you might find P2W cheap or cheaty and that's alright, but obviously there are many ways to find pleasure in games. I've played MMOs in the past just to dress up my characters and yes, buy exclusive clothes from an ingame store. Likewise, P2W-players do very much also play the games they invest in, duh – it's not like they're just paying money and then never spend any time on actual game play. They just play differently. Maybe they want to skip stuff they don't consider fun (like grinding!), maybe their sessions are shorter. Either way, it seems reasonable there should be a market for such a customer. It also seems contradictory (and patronizing but let's forget that) to say the model is dangerous for the weak of mind and spirit and then make a point out of how it's a more mature and financially stable target audience that sinks money into P2W games like World of Tanks and ArchAge?
And gamers are OK with P2W in large part because they're getting older and they've outgrown gaming. They have mortgages, multiple jobs, kids, and a dozen other excuses for circumventing game mechanics with real money.
Ah pardon moi! I did not realize gamers needed "legit excuses" for the way they play games at all. As far as I am concerned, an aging player base with more disposable incomes and diverse tastes in gaming is brilliant news for the videogame industry. We are entering uncharted waters still with the first generations of videogamers advancing through their middle age; this process is far from over. Games, genres, markets, business models: they are far from being fully explored or formed or finished. I'm not sorry for growing older or changing my spending ways – what a silly argument to even have.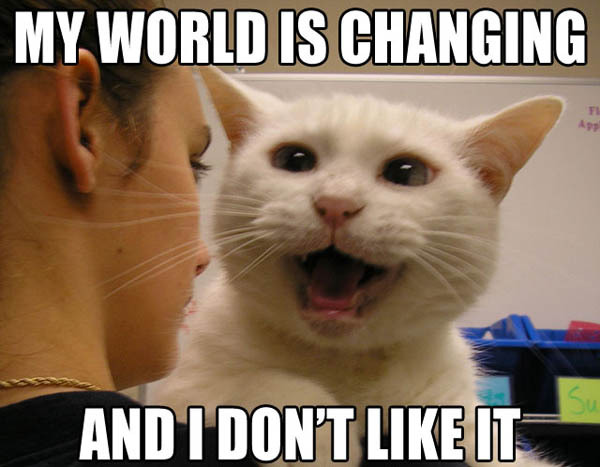 Many changes, handle it!
I'll make it a simple summary: whatever rants declare (good old) gaming is dying or getting worse or going under for reason "XY" are wrought with fallacies. Cathartic at times maybe or endearing in their zeal, still wrong. Don't trust them, don't worry about it. The only truth is change. Games change. Audiences change. It all changes constantly. Sometimes you'll like it better, sometimes you'll like it worse. Most likely, it just means we're getting more games and different games and more diverse, specialized markets and business models. We'll see things come and go, over and over because such is the paradox of time (green is the new green!). And some games you really should avoid, ideally without preaching to others (too much).
Yesterday a still studying co-worker of mine showed me an interview he did with a 60-year old pharmacist who happens to train apprentices. The topic was "today's youth" and communication, or something. It was basically an old fart talking about how young people cannot concentrate anymore, constantly use their mobile phones for wasteful activities and other weird things the old man (old because of his ways) clearly did not come close to grasp. He had zero understanding of this new generation he was supposed to teach, in fact he had no interest to learn about their world at all. It was a most tedious read for me, also because I have worked with young people and count myself among the digital age children. I fucking love the internet and over-sharing on twitter.
That's why I am somewhat radically over the ever-fearful, judgmental whinging of fading generations, in all walks of life. I hope one day I'll be a better old person (with a cool hat). There is a new world born every day and I am ready for the next adventure.
(…and I'll still tag this post under 'rants' because :IRONY:)