There is a new 2018 resolution on this blog that every new post will include a random Monty picture. I believe this is a fine decision in the public's interest!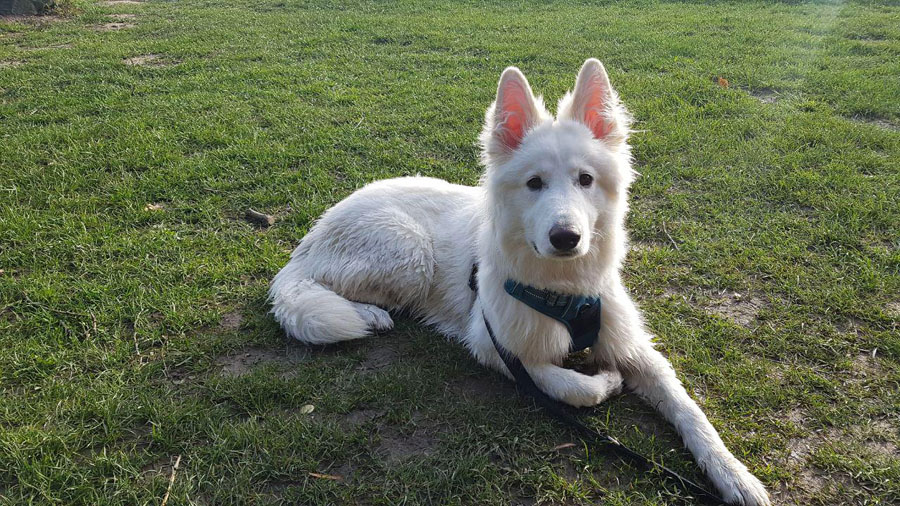 So I announced in my previous post rant that I would be back talking about games I actually enjoyed playing lately. They were moments of brief relief between MMO malaise and Steam anger that impressed me enough to write about it. This is a first such short review with more to come!
King's Quest 2015
The King's Quest reboot from 2015 by The Odd Gentlemen is a sight for sore eyes. Oldschool players may recall the old Sierra adventure games, personally I've never played them but I am very glad I discovered the reboot. Planned out as a 5-chapter release telling the tales of Graham from his early youth to older years, I have only played the first (and apparently best) chapter thus far which took me about 6 hours total. They were probably the 6 most enjoyable hours I've spent in a graphic adventure ever, including several Telltale titles.
First of all, King's Quest is absolutely gorgeous with beautifully detailed, handpainted environments, strong warm colors and magical light. The art direction creates the perfect synergy to the whimsical fantasy world the tale is set in – knights, dragons and bridge trolls abound. The voice acting includes such masterful actors as Christopher LLoyd as Graham who is an absolute delight here as he guides the player through the earlier parts of Graham's life, commenting on funny details and mishaps as you step right into them with a steady dose of punny grandpa humor.
Dialogues are well written, charming, hilarious and do offer a few meaningful choices without being make or break. The order of solving challenges or finding items for puzzles is often random and there's a no-pressure approach to it all as you can't critically fail or lose. The first adventure played smoothly on keyboard controls with just a few camera hiccups.
Final verdict: The first chapter of King's Quest is a graphical and narrative treat that keeps a perfect balance between guided experience and open path exploration. I've heard that chapters 2-5 increasingly get worse but even if you do not get a season pass, you can just enjoy the first chapter, which is more of a finished story anyway, for free on Steam zomg! I could not recommend this enough to fans of whimsical fairy tales with great writing, so go get this gem if you haven't yet!