The recent announcement of NCsoft pulling the plug on Wildstar has sent the MMORPG sphere reeling ever since the news broke last Thursday. Veterans of the game have come out of hibernation to voice their disappointment and generally, the tune on social media has been one of regret if not surprise. As so many have stated, it's particularly sad to see Wildstar go considering all of Carbine's efforts to save the game over the past two years. From subscription to free to play to ingame tokens, shops and meta-currencies, Carbine kept optimizing their economics to ease new players into their MMO.
But those of us who followed the game and have played it for a reasonable amount of time, know that Wildstar never had the player base so many think it deserved and that was hardly a payment model issue. The numbers just never came until NCsoft dropped the title from quarterly reports in 2017 altogether. The recent player petition to save Wildstar from sunset has only reached 2500 signatures thus far. As much as I appreciate the sentiment, I don't see what a petition could do in Wildstar's case.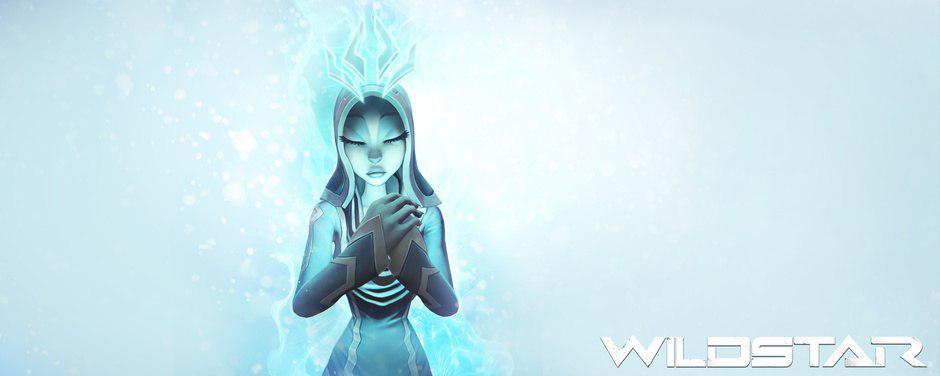 "Wildstar did so many things right, but it lacked players" is the general consensus and it's one that does not satisfy. When Gordon Ramsay visits broke restauranteurs in his TV show, they all tell him that their restaurant's issue is "not enough guests". He rightfully pulls a face.
Recalling the launch days
Wildstar will go down as the smoothest MMORPG launch ever witnessed in my personal memory. From day one, the servers were stable, quests and grouping worked easily and the leveling process was solid. Players got a tutorial to teach them the basics and the bottomless well that is its famed player housing already unlocked at level 14. It launched with a standard monthly subscription model like WoW's, it brought the polish, it brought a unique setting and game world, a roster of cool races like the Chua, two factions and decent character creation. There was group content, solo adventures, endgame raiding and the overarching storyline of Drusera and the Strain – really, there is nothing on the standard MMO buffet that Carbine didnt check off the list, while also surpassing rivals in the housing, cosmetics and soundtrack section.
Yet none of that helps to understand why this MMO didnt become a greater success. What I can do however is go back and scan every Wildstar post I wrote on this blog because like other early adopters, I stopped playing Wildstar after the server merges. So here are just a few excerpts I picked from different 2014 posts to give you a general idea:
"After seeing Carbine's excessive 12-step attunement to raid entry in Wildstar which makes a 100 jailbreaks look decent, I am trying very hard to stay cool and understand what they were thinking and cui bono? […]it's hard to stay positive when reading through the same old vitriolic forum discussions of "casual versus hardcore" that 12-step attunement infographic has sparked in Wildstar's early community." [source]

"There is no hiding in Wildstar's raids – addons are seriously recommended, cooldowns must be juggled and adjusting your tragically limited actionbar for every encounter is a given. Execution demands a high level of focus because the fights are so mobile.[…]Considering how 40mans must feel in comparison, which are no less unforgivable, it becomes apparent why raiders have been crying out for Carbine to critically consider their endgame.[…]With subscription numbers dwindling and complaints both from the casual and hardcore (see the rest of the Q&A), Carbine cannot afford not to act. New content dumps may appease some non-raiding players but the fact remains that Wildstar endgame is tuned to a difficulty level that not enough people enjoy longterm."

"Alas, for me the merges can't come soon enough. Lightspire's Dominion side has quickly turned into a graveyard, with probably 60% of its active members hosted by my guild and only one single other, competing guild in terms of raiding. The AH is dreadful, with entire subsections entirely empty or then, most likely offering an item or two by guildies (keeps the money in the family!). The costs for much coveted items such as runes amount to a subscription's worth of platinum, just to get a basic gear set kitted out." [source]
I gave Wildstar a very serious shot in 2014. I committed to a regular raid guild in order to do 5mans and try the raid content because there was no way in hell to get even that attunement done by yourself pugging. Pugging generally was never a real option – not because there weren't enough players on day one, but because the dungeons were too frustrating to pug without voice comm levels of coordination and raid-like prep. If dungeons were hard even on "silver" mode, raids were….something else. There were maybe 3 raid guilds total on my server which doesnt make for happy competition. The long and tough attunement seriously affected recruitment efforts.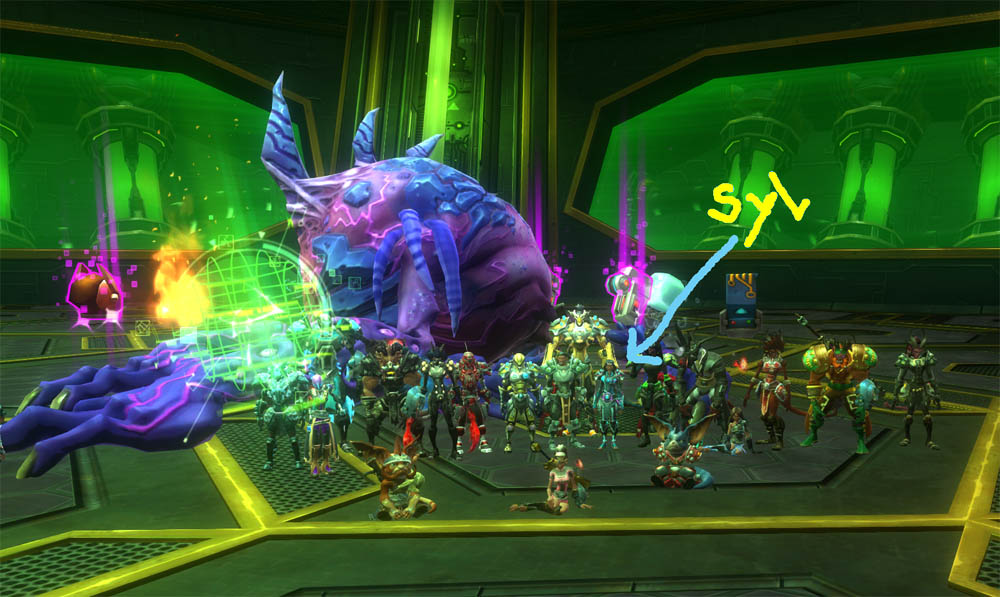 I consider myself a very experienced raider; I have cleared all of WoW's classic content with my own guilds when it came out, all the way up to Sartharion 3D and Arthas 25. But when I took a group of my most seasoned WoW buddies to Wildstar's standard 5man dungeons, lobotomy sounded appealing after hours of unforgiving twitchy telegraph combat. If this is how we felt, you bet others felt worse. And sadly, this never really changed.
How it ends
I don't want to sound cynical when a game of such quality and promise gets shelved – I think Carbine are one of the greater studios out there and they did some unique things with Wildstar that I wish more people had experienced. Wildstar was often unjustly compared to WoW when it really did its own thing. However, no MMO shuts down because it "didn't have enough players".
I have probably spent between 300-400$ on Wildstar counting subs and later buying some ingame currency. But that is hardly the point. MMORPGs that don't create enough traction within the first 3 months enter a dangerous vicious cycle: core players leave because of low population issues (raiding, economy, queues etc.) and new players won't join when they hear about "dead servers". If developers cannot or don't act before the cycle starts, they are usually doomed.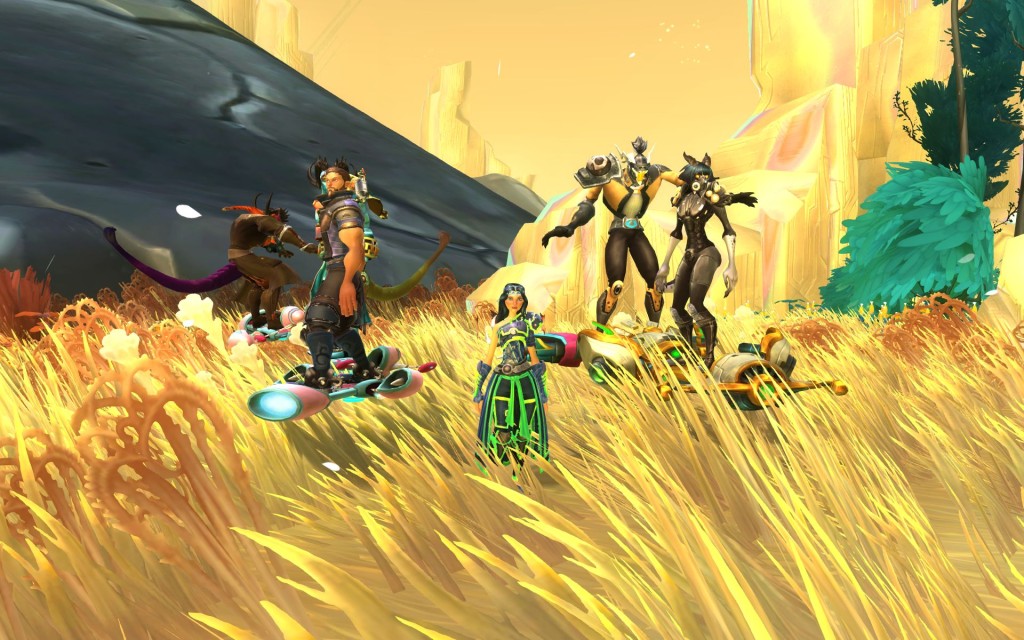 In the end it's many things that make MMOs successful, some less tangible than others. As players we are left to speculation and our personal experiences. Wildstar's idea of group content difficulty remains its most baffling and confused feature to me to this day and it's why I stopped playing it.
The game looked like fluffy bunnies, destined to appeal to a wide range of average raiders and casual "for the fun" players – yet catered to a hardcore crowd I'm not sure even exists in this segment of mainstream AAA-MMOs. Designing progression and core content for the few rather than the many may work for niche MMOs but otherwise, it is an unaffordable concept, well proven by WoW, FFXIV or GW2. It's not the vocal minority that pays the bills.
Goodbye Wildstar! I thoroughly enjoyed your humor and whimsy, my wonderful house and Jeff's soundtrack! To part, here's my old Wildstar panoramas and of course, obligatory puppy pic!