My initial reaction to a GW2 expansion was one of positive surprise. This is going to be a slow year for MMOs, so it's nice to have something to follow and look forward to. Of course I have no experience as far as Guild Wars expansions go, so I read the announcement details with some interest.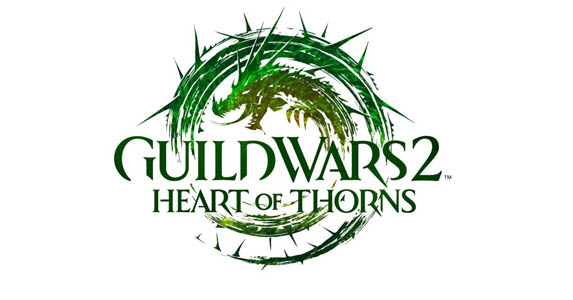 Turns out, the things that I would naturally look for in an expansion aren't featured in HoT: there's no new big world, level cap raise, new race or player housing. Instead, the horizontal progression which has proven to be no less grindy in GW2, continues with sub-professions and more gear. There's a new class, guild halls and erm, hang gliders. That last one scared me right away.
And then there's the much inquired mastery system which I didn't really understand until I read this article about how "GW2's Mastery System could change MMOs Forever". Now it wouldn't be ArenaNet if they didn't aim for some type of innovation and am certainly not opposed to that, but after reading several times over how the progression approach for Maguma Juungle is basically an MMO spin off Zelda or Metroid, I cringed a little. The map is designed to be vertical, with different levels your character can only access by unlocking certain skills and well, gimmicks really. It sounds like the Bazaar of the Four Winds on steroids.
And hey, skill-based progression is great and all but in the end it's just another word for grind of a different kind. MMOs that want to be successful, unless they're called Wildstar, don't alienate their player base by making things too hard and random for you not to learn by heart, via trial and error. All the while I am with Bhagpuss here in wondering: what is there in HoT for explorers and potterers like us? Where is the whole new world, the carefree straying off the path to end up in a random event or epic dragon encounter?
And I don't even like jungle zones.