The month of May has come and gone, fraught with MMO news, more and less happy launches and controversial interviews depending on where you focused your attention. Some players are coming to terms with the status quo of The Elder Scrolls Online while others have spent that time exploring the beginnings of ArchAge or getting hyped for Wildstar, newest kid on the block. Others yet have come to the conclusion that they probably won't be ordering Warlords of Draenor after all.
This busy month of May was also dedicated to the third Newbie Blogger Initiative of the MMO blogosphere and many bloggers, new and old, have rallied to Doone's call once more, running events or contributing in other excellent ways.
It so happens that MMO blogging is here to stay; 47 newbie bloggers have signed up this year so take a moment to compare your blogroll against this list here!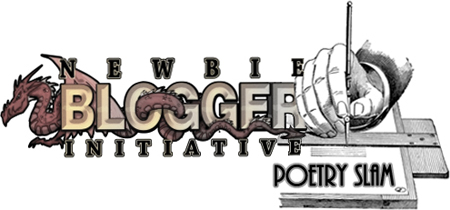 The big NBI Poetry Slam round-up
The second MMO poetry slam came with a topic dear to our hearts: magic. The magic of a perfect moment, the magical lands we travel in MMOs, the power of magic that runs through a caster's veins. As colorful and diverse as the theme, as varied and inspiring were the responses from the blogosphere. A stunning total of 16 bloggers rose to the challenge, sharing their beautiful prose, classy rhymes or not-so-serious limericks. Without further ado, let me share this year's MMO poets in no particular order:
I want to thank each and all contributors for their amazing work and courage to test the creative waters of MMO blogging, as well as everyone who has supported this merry little event in other ways. You are what makes our little niche community this lively and engaging place full of interaction and exchange for me. I apologize in advance if I have missed anyone's poetry entry – please let me know per mail or via comments so I can still add you to the list!
With that, I almost want to wish everyone a sunny, lyrical start of June and beginning of summer! There's just one more thing I need to do.
Last but hopefully not least: My Poetry Slam entry
The reason why I chose the topic of magic for this year's NBI was partly a selfish one: for a while now I have stared at my favorite MMO screenshots on my desktop wallpaper and mused on how to approach them best in verse. I always play casters or healers in MMOs which is a big part of their fascination for me. There is beauty in magic, power and mystery and so it's no wonder maybe that some of the best screenshots I ever took (and I have taken so many) display magic in progress. And thus, in the spirit of rather late than never, I share my own humble NBI poem with you.
The Magic that I work
The magic that I work
it knows no name;
it is a gift of light,
a child of flame.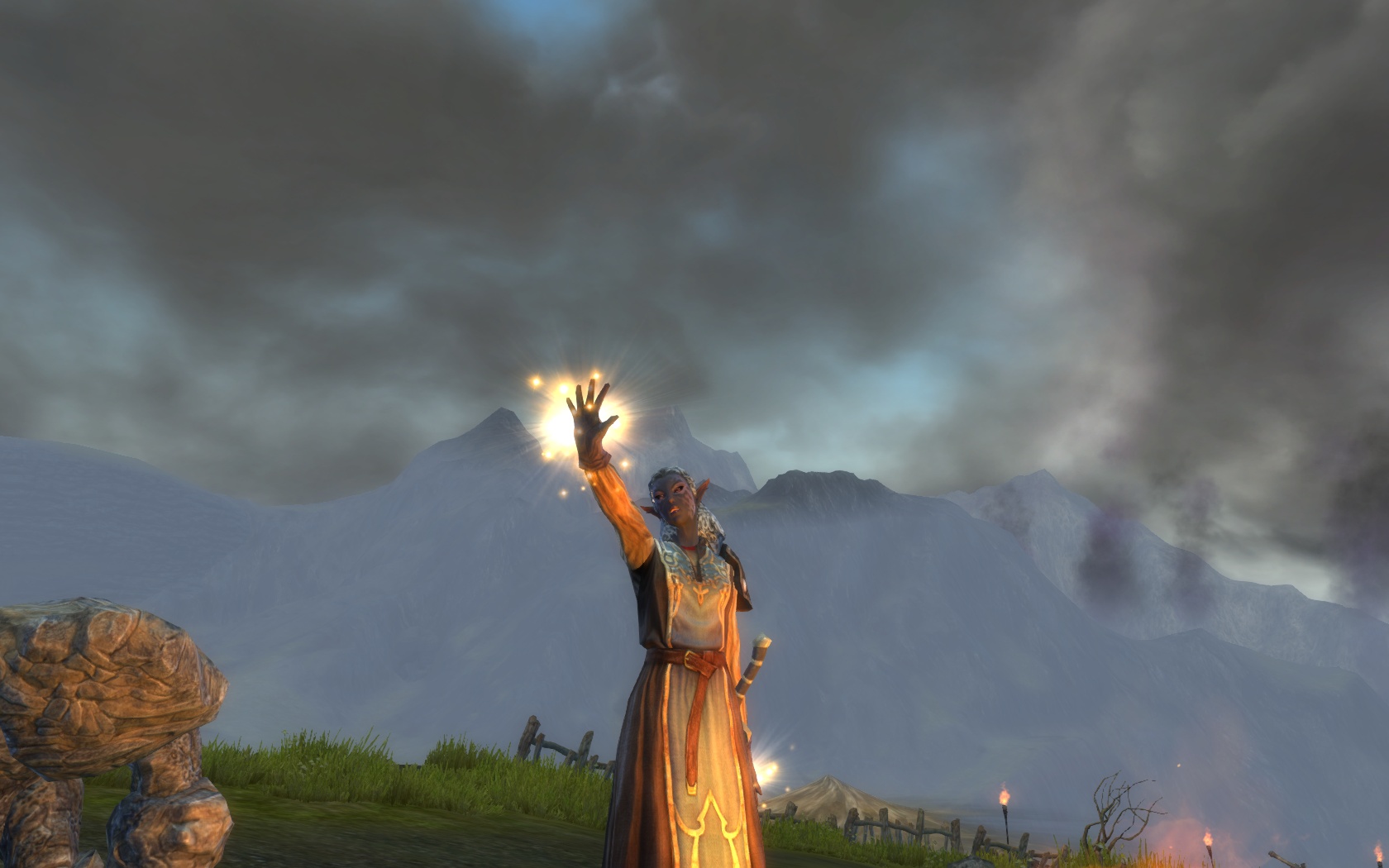 The magic that I call
is mine by right;
it is a beacon
in the depths of night.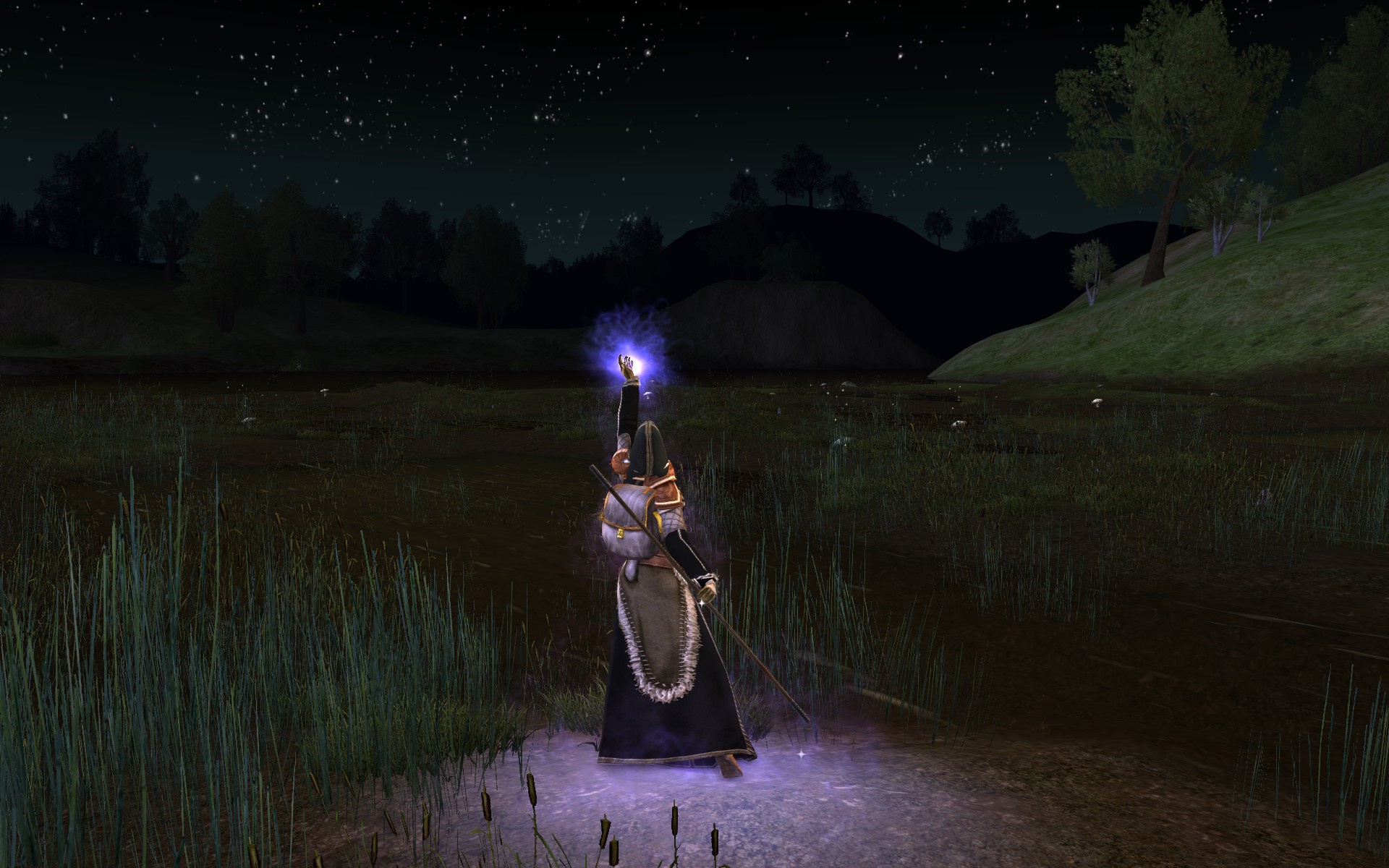 The magic that I wield
is born of rage;
it is a token
of a fading age.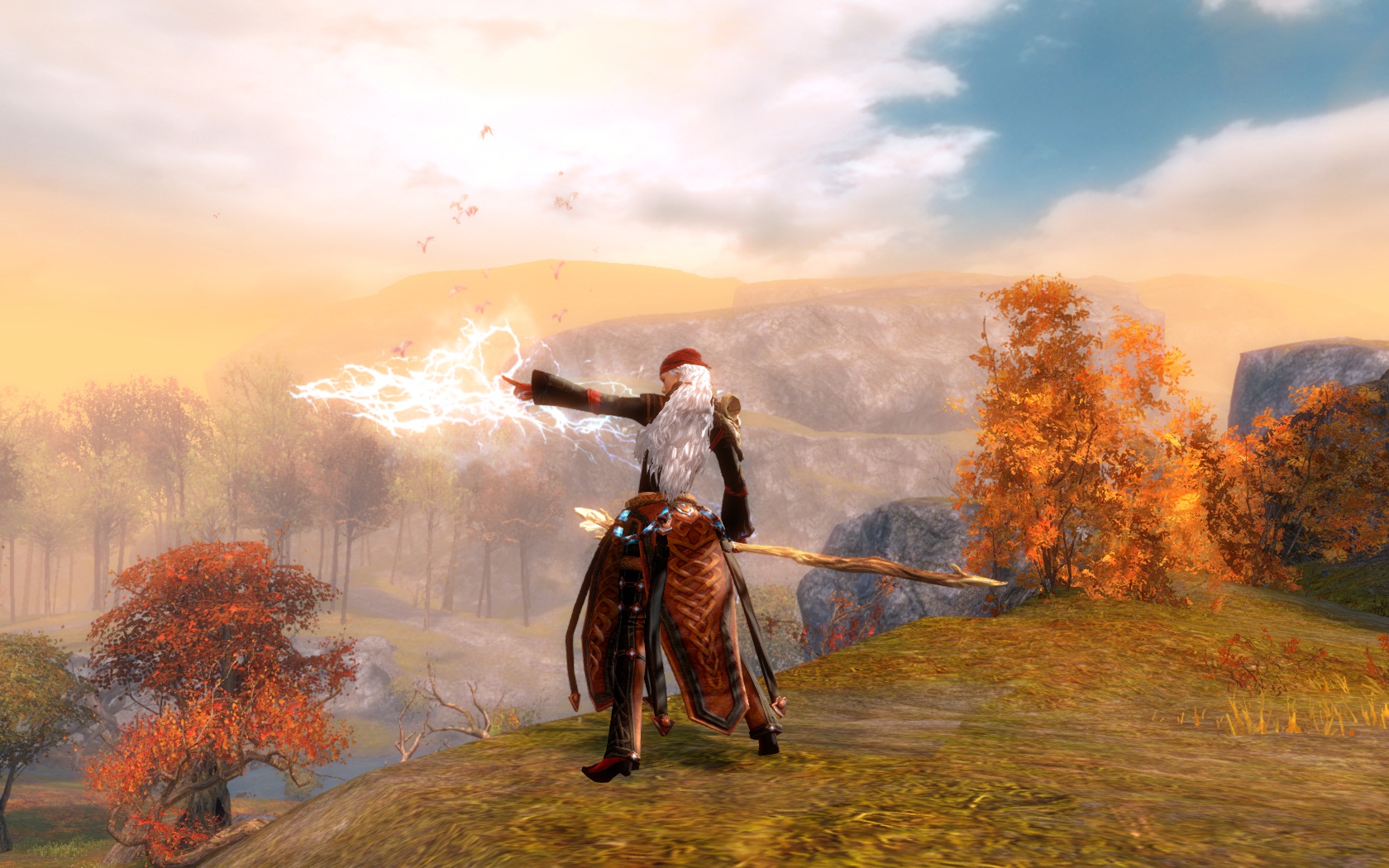 The magic that I weave
it guards my own;
it is a servant
to my will alone.