The NBI is back this month of May!
Time to grab your pens and join the fray!
Bloggers of all flavors, genres and creed
Contribute, ponder, write and read
About this special thing we do
The blogosphere – that's me and you!
A special pen I give, nay feather
To those made from a different leather –
The wordsmiths, minstrels, frivolous kin
That fear no word or literal sin.
To you I call, just like before:
It's time to rhyme with me once more!
Join for the NBI3 Poetry Slam!
The third Newbie Blogger Initiative of the MMO blogosphere has officially kicked off this May 1st, sporting a new web page and forums thanks to much time and effort put in by NBI maestros Doone and Roger. This NBI3 comes with a slightly different agenda than the previous ones, many new contributors and a whole bunch of events planned to bring the blogosphere together in what they do best: gaming.
And there will be writing of course, shared topics, friendly advice and yes – another poetry slam once more because why not?
The NBI poetry slam is officially back for a second round folks and here I am calling you – the veterans, the newcomers and last year's most excellent participants to test and best the creative waters of MMO writing, be it with classic verse or freestyle!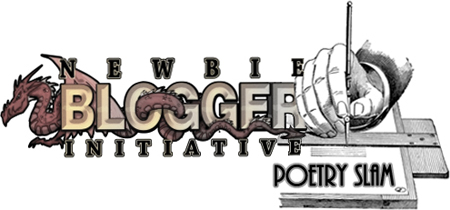 The Rules!
The NBI3 poetry slam will be concluded by May 30th 2014. Up to that date you have time to figure out your words and contribute to this most worthy undertaking. Like last year, being there is everything; there are only winners in this competition!
The form of your contribution is free. Last year's creations ranged from classic rhyme, limericks and haikus (17 syllables!), to screenshot poetry, song lyrics and abstract poetry. There are no limits to how you express yourself and you need no special skill level to have a go at creative writing!
However, there is one new requirement to spice up this year's event and create a common thread among us, namely the poetry slam topic. I'm happy to reveal that this year's poems have to pay tribute in one way or another to the following, most familiar and intriguing theme: "MAGIC".
It's up to the individual how you wish to interpret this, whether to take it literally and wax lyrical about spellweavers in games, magical lands or creatures, or whether you go off in a completely different direction and talk about the magic of gaming or what specific magic lies in the MMO genre for you personally. I am confident that there are plenty of ways to tackle this subject.
I look forward to some great contributions again and hope to see some new faces joining the ranks! After all, what is life without a bit of challenge, eh? Once again, all NBI poetry slam entries will be rounded-up on MMO Gypsy as well as the official NBI site by the end of May 2014. Feel free to leave me your entry's URL in the comment section below or the respective NBI forum thread. I would hate to miss something.
With that, happy weekend MMO blogosphere and let the slamming commence!