The other night when listening to the latest GameOn episode #30 with Chris (he's back!), Adam aka Ferrel and Liore (who has permanently joined the podcast!), the hosts made an interesting comment that got me thinking about the long way we have come in terms of general affordability of games and our willingness to pay for them. As for what piqued my interest, this is how the conversation went down [00:16:40 onward]:
Chris: …'cuz there is no game out there that is going to live up to a ten thousand dollar investment, or even one thousand. I would seriously doubt that.
Adam: I don't even wanna spend sixty dollars on a game.
Chris: Yeah right? Right. With these days, I go to this website [name] because sixty dollars is too much. Pretty much any brand new game I get, if it's over forty-eight dollars, I'll wait a little while.
I remember the times when I paid an average 120 bucks for my console RPGs. While PC games were always cheaper, as kids we would usually pay around at least 100$ for console modules, in the late 80ies and early 90ies. Naturally, it took months to save up for new games and both our anticipation and appreciation was accordingly high. Those were different times altogether as far as single game value went. There's no such thing as scarcity to make you aware of what things are worth – or could be.
Today, I would of course concur with Chris and Adam. 60 dollars for a game is something to think over. I don't actually recall when I paid that much for a new title ever since moving on to PC gaming and videogames becoming generally more mainstream and thus cheaper, and it's not even that I avoided them on purpose. The most expensive games I've bought (digitally) were possibly Skyrim and Bioshock Infinite right after launch although "expensive" is a very relative term; I don't consider 40-65$ for a full-package title with 20+ (in Skyrim's case more like 80+) hours worth of game time expensive. Also, my budget for games is a different matter than it was twenty years ago.
This is of course where our notion of good value (or biggest bang for the buck) comes in and generally, it's fair to say that with a growing supply our expectations of videogames have drastically increased. As Liore also mentions later on the podcast, the expectation of things like Steam sales further influences player purchases. Now, when are we still willing to pay more than the usual 5-20$ on Steam for single games and how do we determine that value? And how do we determine the absolute limit of an acceptable price? Is there any?
Personally, I detect a variety of factors influencing my investment decisions for games: reputation / trust in an existing brand, genre expectations, overall preview impressions, word of mouth, total game time, extras – they all play a part. As far as hard limits go, I wouldn't pay several thousand dollars for any game (alpha/beta access for that matter) upfront; even if I had that type of small change, there is no one game with enough value that could justify such a price to me, certainly no non-MMO. After playing WoW for 6 years, I must have paid around 1000$ in installments and subscriptions. All that said, the prospect of playing a game like Skyrim with Omni and Occulus Rift hardware is highly appealing. If this is the future of gaming, wouldn't I be willing to pay for that? I know I would.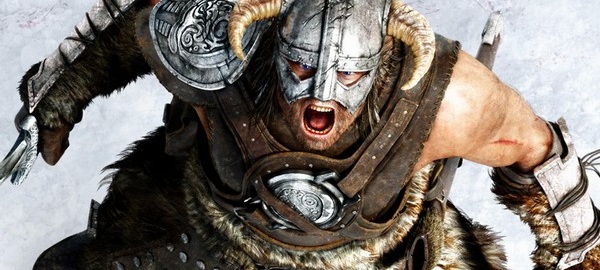 How do we determine that sketchy variable that is value when purchasing new games and how much weight is given to qualitative (for ex. gameplay innovation) vs. quantitative factors (for ex. overall play time) respecitvely? Can a rewarding and fun one-hour indie platformer offer the same or more value than the average Mario game on console? If not, how do we break down value proportionally to arrive at a "justified price"?
Is there any time when you still want to buy a video game right after launch, no matter the higher price? [random question]
Judging from many heated pricing debates on forums and message boards that I've seen, there is clearly no consensus among gamers about these matters. It is very interesting to hear anyone talking about 60$ being "too much for any game" though, considering I just had a dinner last night that cost more. In the end, games are experiences to me and even in 2014, I will still be very willing to pay good money for well, the good ones.