Rowan over at I Have Touched the Sky is musing on WoW a lot lately and recently went to explain why you can compare apples and oranges and that all MMO boss fights are essentially the same. Sure, Ragnaros had the fiery adds where Nefarian had randomized trash and class calls (add any epic boss fight here) but at the end of the day a lot of what makes the so-called complex encounters in WoW is added fluff around the tank-healer-DPS equation. Iteration, iteration.
Not surprisingly, I'm with Rowan when it comes to appreciating MMOs for a lot more than boss fights or raiding. I wouldn't go as far as to claim that WoW raids are the exact same as Rift or Allods raids, but there are only so many ways to design great trinity-based encounters across all games and only so many ways to make one of them truly memorable. If I think back on my very intense WoW raiding spree between vanilla and the end of WoTLK, there are maybe ten out of a 100+ different boss fights that I would call remarkable. (Coming to think of it…how many raid bosses did I experience in WoW? Now I am tempted to count them down! Scary.) The world on the other hand, the setting and lore, the cities and zones, the races and other creatures, the graphics and music – those things make MMOs for me. They give them their unique face and flavor.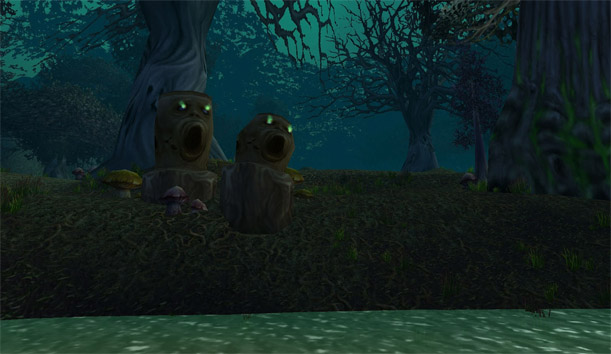 While boss design is one thing, I would like to differentiate between encounter design and combat here: combat style and basic mechanics are a huge part of MMOs no matter what you choose to do – in those games where no non-combat classes exist, anyway. Solid combat design, as in intuitive, responsive, tactical, you-name-it is essential.
It's a DPS world

Rowan is right of course in that all encounters are essentially DPS races or "about DPS". The easiest way of proving that is that you can design pure DPS fights (which includes all soloing) but you cannot design pure healing and/or tanking fights. Even the so-called "healer or tank fights" are DPS fights: famous Valithria Dreamwalker was nothing but a weak twist and other bosses relying heavily on taking are essentially about tanks bravely biding their time until DPS is back. How are you going to kill stuff without dealing damage?
In that context, I always liked to think about the three roles in relation to the element of time, when discussing trinity based combat:
– Tanks create time in MMOs. Without them, it's usually an insta-wipe and no fight can take place. They're the wall between life and death. From that point of view, for the raid tanks are the creators of time and opportunity.
– Healers, in analogy, keep time. They ensure tank survival and therefore maintain time so DPS can deal damage in peace. Healers are therefore the preservers and extenders of time. They let any crucial role in the raid die and time (to kill the boss) disappears.
– Last but far from least, DPS are those that progress time and only them. Their output decides whether it's gonna be a long or short fight (which affects healing and from there, tanking) or a wipe. DPS are the great drivers of time and by the same virtue, masters of duration. They can shorten the required time just the way healers should extend it.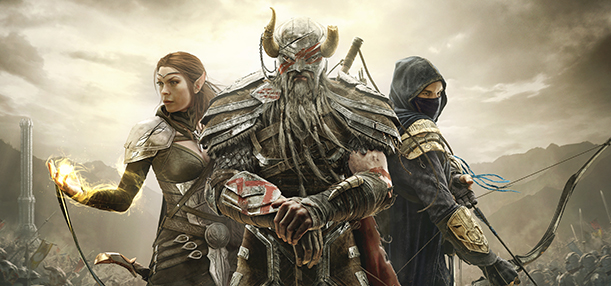 Since time means life, you can pretty much substitute the terms in that analogy and it still works. Either way, it makes for an interesting picture if we imagine DPS as that driving force or the pendulum that swings between tanks and healers. You can add any other mechanic to an encounter – timing, phases, rotations, hybrids – it comes down to the same. Of course that goes for trinity combat as much as any other MMO combat and encounter design, in fact even more so.
And yet, ironically DPS have always been the undervalued, inflated currency of trinity MMOs. While good tanks or healers are important, the only reason DPS don't receive equal love in WoW and elsewhere, is not necessity of role but numbers. In a game that would require as many healers and tanks as DPS to beat encounters, nobody would ever fail to thank his fellow DPSer. After all, what good is having all that time if you can't spend it?