I love the Super Adventure Box in Guild Wars 2, I really do – but this needs to stop! –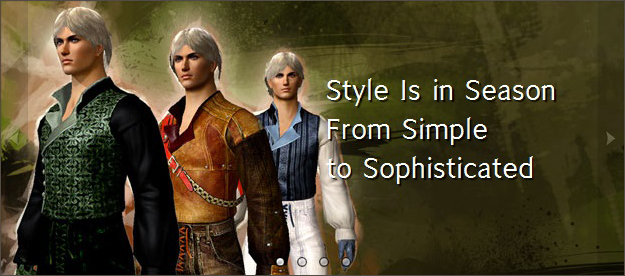 So, there are new vests available in the gemstore and I don't even wanna know. The only emotional response I have to such announcements by now is seeing the Simpson's infamous "See my vest, see my vest" play down before my inner eye. Besides the underwhelming variety of cosmetics in general, the ingame shop has seen no additions worth mentioning between the temporary Halloween costumes and Quaggan/Charr backpacks since the beginning in August 2012. Remember some of the GW2 "shop panic" pre-launch? Yeah, that was a waste of time!
Now granted, the shop has been a bit more active of late; there are the SAB mini-pets and items that will finally let you redo the overall looks and hairstyle of your character. You know, what's usually called a barber shop in other games. Oh and they added one more epic piece of gear to the store in 2013: hoodies! Yep, you heard that right. The armor designers at ANet have gone completely wild with this one –
These come in three different colors, one of which is an unidentifiable mesh of grey and brown, although why you wouldn't re-dye is beyond me (but then, if you actually paid money on this already who knows what else you'll do). They're about as exciting as the riding pants which have also been added recently – not at all.
This isn't even funny anymore. I actually love playing with looks in MMOs, so this mess is just tragic. And I just don't get it! Let's get this straight: we are talking about a visually stunning, fantasy MMO epic where players, myself included, generally run around looking like this:
Yes, so much yes! And in which conceivable, parallel reality would I ever consider wearing one of those lackluster, plain boring hoodies instead of the badass royal armor composition above?? That's not the worst of it though because TOWN CLOTHES!
Cosmetics gone wrong, Chapter #2: Introducing town clothes
My character currently possesses two pieces of town clothes which I was given via promotional code by other players. Both items are ANet "fan attire", displaying the red dragon logo in an attempt of ingame merchandising – because you need to promote GW2 to those who have already bought it. The pieces are extremely ugly (not to mention immersion breaking) so needless to say, I never ever display them and why on earth would I? I've mentioned it before and it bears repeating: town clothes are the most inane and failed attempt at cosmetic gear ever! This is where you will find consensus across the board: nobody thinks it's fun to have cosmetics you can only ever wear inside cities! A great deal of players won't spend money on such items. Simply put, ANet is losing a big avenue of additional income by under-using their shop and also using it the wrong way. My 850 gems (which I transferred via cash, not ingame gold) have been rotting in the market tab since last year. Why does this company not want to sell me anything?
Cosmetics used to be a big deal in Guild Wars, especially considering the lack of high-level gear progression. I was probably not alone in the assumption that GW2 was going to be similar. I stand corrected and vastly surprised. ANet's poor attempts at adding to the gemstore since launch can only be interpreted as an equal lack of enthusiasm or inspiration for the whole thing, so maybe we get lucky and they remove the town clothes feature already and let players finally go wild on their combat gear. Anything else bespeaks an ongoing lack of understanding of your customer base.
What I do wonder at this point too is this: did ANet shoot themselves in the foot by also allowing ingame gold to be converted to gems? Is this why they put no effort in offering more interesting items on the market?
Cosmetics gone wrong, Chapter #3: Introducing Transmutation

Unfortunately we're not quite done with the cosmetics gripes. GW2 has possibly the worst approach to armor skin-transfer (of non-town clothes) I have ever seen. I'm not kidding. Anything, from WoW's transmogging to the simplest and best of solutions, the cosmetic tabs in Rift or LOTRO, is preferable to the transmutation system in GW2. In case you missed it, transmuting items in order to give one the look of the other, always results in the loss of one involved item! If you are matching stats of item a (which would be your best combat gear for example) with the looks of item b (a new skin you received), you will irrevocably lose item a as far as looks go. Tough luck if you kinda liked them both and were only looking for a bit of diversity!
Again, this makes no sense to me. Not only is the system hurting collectors (by far not all skins are easily acquirable or cheap), it's reducing armor variety in a game that already has very few sets to choose from compared to its predecessor. If there's something GW2 currently could use more of it's epic cosmetic armor and not more urban hoodies! If I wanted to dress up in street-wear in MMOs, I'd be playing The Secret World (and be much happier with my choices there)!
"Dear Armor Designers at ArenaNet"
I think you created a fantastic, visually stunning game. Not just that, it's subscription-free and nobody is complaining about featuring an item store in a game like yours – only seems fair. When it comes to your approach to gear and cosmetics however, you are currently missing out and bigtime. Here's why: there's plenty of people in your player base who…
Care for cosmetics, like variety and would love to hang on to and collect gear
Are happy to pay extra money for great cosmetics
Would actually want to wear their cosmetics (not just in towns)

MMO players are incredibly imaginative and enthusiastic when it comes to making their characters look unique and different. There are countless webpages dedicated to nothing else. Many players will go to great lengths to acquire new skins, trade skins, update skins. Gear looks are a source of fun, pride and recognition value in MMOs.
And also this: beautiful, eye-catching cosmetics and Guild Wars 2 go together like chocolate and coffee. They are literally meant to be! So, can we please have some consistency here? Thank you!