It's probably a fair claim that player housing is one of the most wanted features in MMOs and yet also one of the trickiest to design and often misshapen ones. While the potential of letting users create and shape their own virtual space inside a game is endless, promising not just for more social interaction but longterm player attachment, developers of past titles have often missed to include that one imperative ingredient to all housing: significance. (Interchangeable with meaning, relevance or impact.)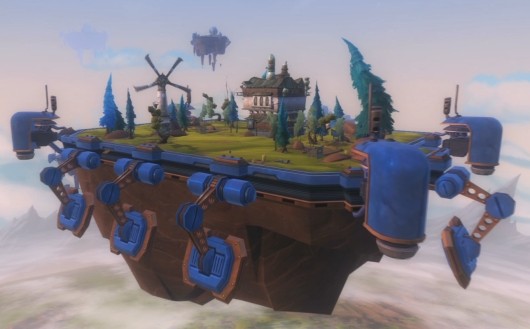 While it's all good fun and giggles to decorate one's own space and collect shinies, the attraction of housing is short-lived for the average player. Instanced housing is especially bad for this but even if an MMO offers outdoor housing or neighbourhoods such as LOTRO, there are only so many times one will invite friends over to marvel at interior design or enjoy tea at the expensive, golden party table. To make player housing an effective part of the game and community, there need to be more mechanics in place to create meaning and significance. There need to be reasons enough why people would want to spend time in/around their own house, why they would want to invite each other or explore homes. You want me to care about housing longterm? Tell me why!
Different ways to create meaningful player housing in MMOs
As romantic as the idea of an ingame "home" is, my guess is most MMO players aren't looking to simply simulate a homebase. For one thing, we already have a home (duh). Secondly, players are already likely to pick individual homes for themselves – as in their favorite city or spot on the world map. One can build attachment to any place in an MMO. What really draws us in though are those places where we meet up, interact and do business. Places that have specific social functions, which is why cities have always been the heartbeat in games. They're where stuff happens and where we want to hang out. I do not want to go sit quietly and alone at my instanced home's doorstep in an MMO, even if it took me five days and as many corpseruns to get that doormat.
Ever since Turbine announced their player housing revamp for this year, I've been pondering on all the ways to bestow more meaning on LOTRO's current housing model and better player housing in general. LOTRO is an interesting hybrid in the sense that while the system is instanced, neighbourhoods still hold a ton of social potential. It's quite awesome how every single home has its own unique address which you can look up at the homestead gate. Alas, Turbine too failed at digging deeper with their housing system. For what its worth, here's my round-up of suggestions on how to spice things up in the future and make player housing a more lively and exciting part of the game:
1) Cosmetics & Personalization:
Indoor and outdoor (yard) design should be a given. Design slots should be completely flexible within a building grid, similar to Minecraft. Do not force players to only put up "one painting per wall" or having to plant "small items in small slots, big items in big slots". It's limiting and makes decor feel generic.
Rather than offering x types of homes, let players build individual homes based on resources and property boundaries. Introduce painting, weaving, carpentering and farming professions. Make room and level expansions possible.
Feature nifty items such as a personal mailbox, message board, personal indoor tune, bookshelves (Skyrim), complete collectible themes/styles, quest/raid/guild trophies, pet barns and stables. LOTRO features an amazing score of collectible mounts, yet players cannot have any of them on display?
2) Social tools & opportunities
Instanced or not, every player home should have its unique address that can be looked up by others in a public "address book". As an ever-curious and nosy explorer, I do not only enjoy traveling into the blue but looking up destinations an seeking out specific places. How about some yellow pages where home owners can add notes on what services or special features they offer?
Making a personal mailbox a requisite in order to receive any ingame mail comes to mind as a next step. Similarly extreme would be the measure of removing the auction house and instead letting players set up shops and vendor NPCs on their property, as was done in UO (and long is the list of players who worship it). Player shops create traffic and interaction, greatly increase the significance of professions and generate income for the owner. While we're at it – remove banks too and make player houses the only place for safe storage!
Homes should be hubs for trade, gathering and crafting in general. Spending time on building and tending to the environment could each go with specific rewards and buffs. There are some great new ideas in Wildstar's recent housing dev talk. Furthermore, player houses in the same area should be able to form mini-towns and unlock more features such as townhalls with special quests, market places with unique wares and the option to build custom event stages. Mini-towns could set up donation boxes in order to receive public funding for bigger buildings. Pecuniary administration is of course handled by the town-members elected major.
…Naturally, not all of these ideas are novel and some are obviously already live in LOTRO; however imagining all of them come together and taking it further, one can only muse how deep the rabbit hole of player housing may reach. There's an untapped goldmine there if a developer is willing to take some bold steps and abandon a  few popular and convenient features that MMO players take for granted nowadays – being able to do and access anything from anywhere among them. It is impossible to restore meaning without limiting certain services in the game in favor of players frequenting their own and each others homes. Too long have city-dwelling NPCs taken over our virtual interactions. Just imagine: riding down your home street in LOTRO to do business at the market square, passing smoking chimneys (representing occupation) and busy neighbours laboring in their front yard. A micro-cosmos of its own. Where do I sign up?
A word on scale
While the recently published Wildstar update is very exciting, there is one thing that irritated me in the video documentary. What I'm talking about is scale which sadly seems to be off in Wildstar's housing structures and related items, just the way scale is completely off in Guild Wars 2 – something I have lamented since day one. As great as monumental gates and streets made for giants seem at first, and Divinity's Reach certainly is impressive, an off-balance environment scale in MMOs creates detachment. It feels unnatural and unauthentic in greater quantity. I do not want to sit in chairs that are three times too big for me or open doors that dwarf elephants. It's hard to immerse myself while going through a Goldilocks experience. It's not what I personally associate with a cosy home and it doesn't create the atmosphere I feel when entering my small hut in LOTRO which is exactly the size it should be in relation to who's supposed to inhabit it. Therefore, dear devs please take note: bigger isn't always better!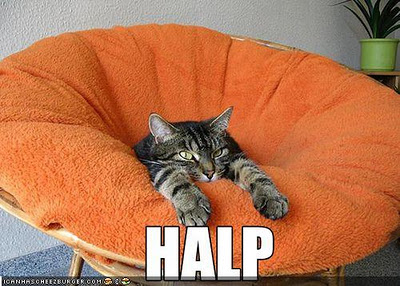 That aside, I look forward to see Wildstar's flying islands go live. They've yet to prove that having homes up in the sky is a good idea, but Carbine are making the biggest buzz about their housing right now and it's nice to see developers taking this aspect so seriously. I am also super antsy for LOTRO's update and hope to see a great many changes! To my fellow Middle-Earth travelers: what housing improvements would you like to see most? And what are people's top must-haves for future player housing? May Wildstar herald much more goodness yet to come!