Valheim's mountains are probably the best realization of the theme I have ever seen in a game, period. I live next to some of the most famous mountains on earth, so I think I should know. The entire biome IS basically one big climb between different levels of high altitude with peaks in between. The terrain is often treacherous and descent can be tricky. Some parts are so steep you literally feel like a mountain climber, hopping from ledge to ledge with stamina breaks in between. Then there's the weather, the fantastic snow storms and high fog that blind you. And the beautiful light around the campfire at night.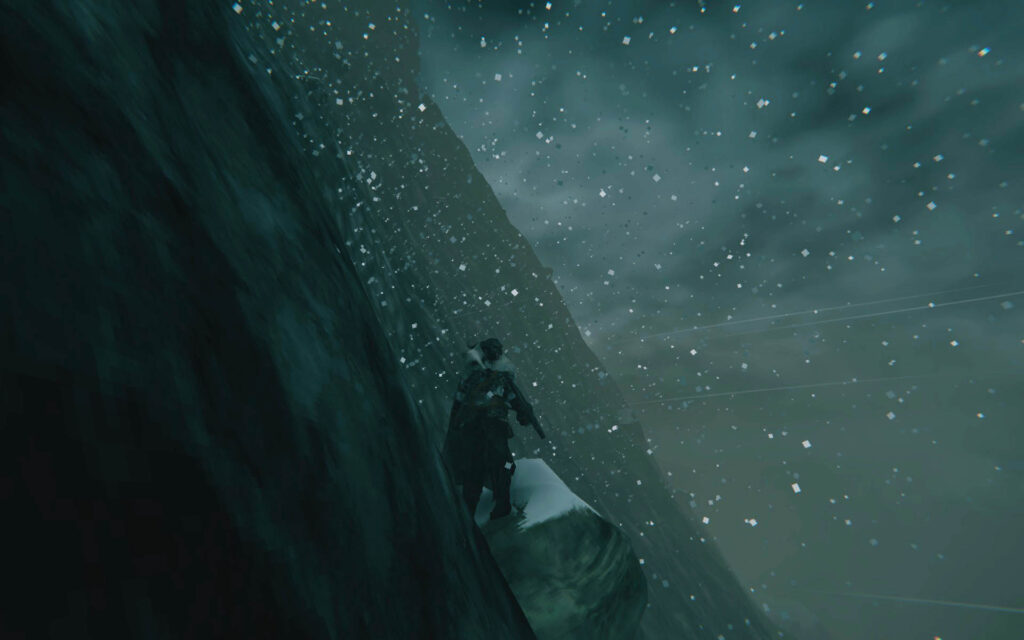 The mountains are deadly at first until you get that wolf cape sorted and don't have to rely on frost resistance potions. The golems hit very hard and the fenrings make your blood freeze when first you face them. But everything gets much easier once you've tracked down that elusive silver for better gear.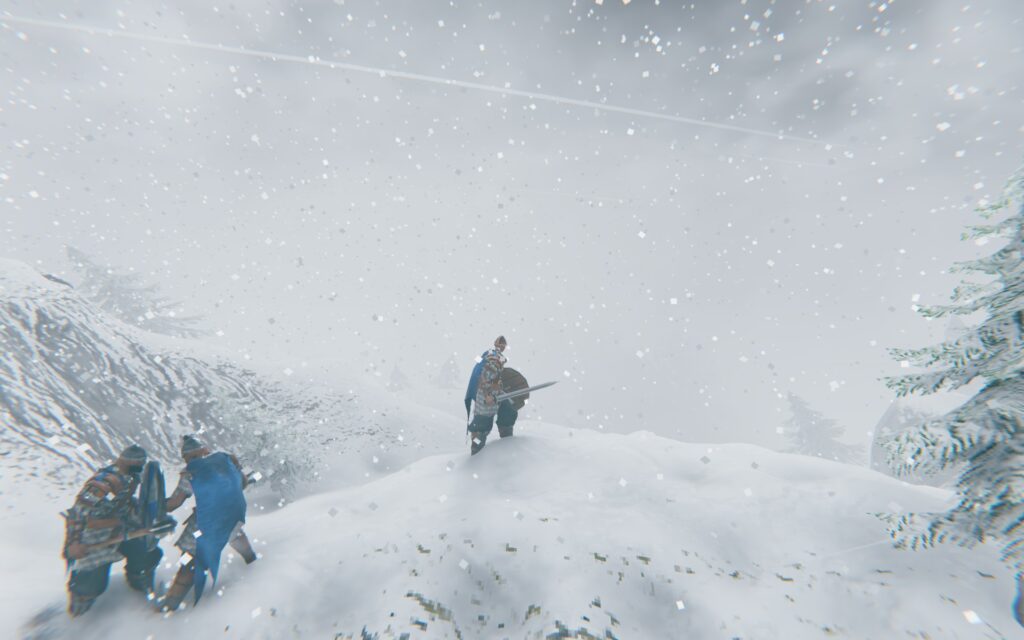 Silver is very hard and heavy to transport which was annoying until we figured out this neat trick: pack your bags as full as you can and just relog to another seed where your character has logged out in a safe hub standing besides a couple of chests. Unload there and return to raiding the mountain. Rinse and repeat. Once you feel you've collected enough resources, get home to your main base where your storage and smelter stand. Do the relog game one more time and transfer the silver from chest to chest. May feel a little cheaty but not really. Traveling between worlds is an intentional Valheim feature.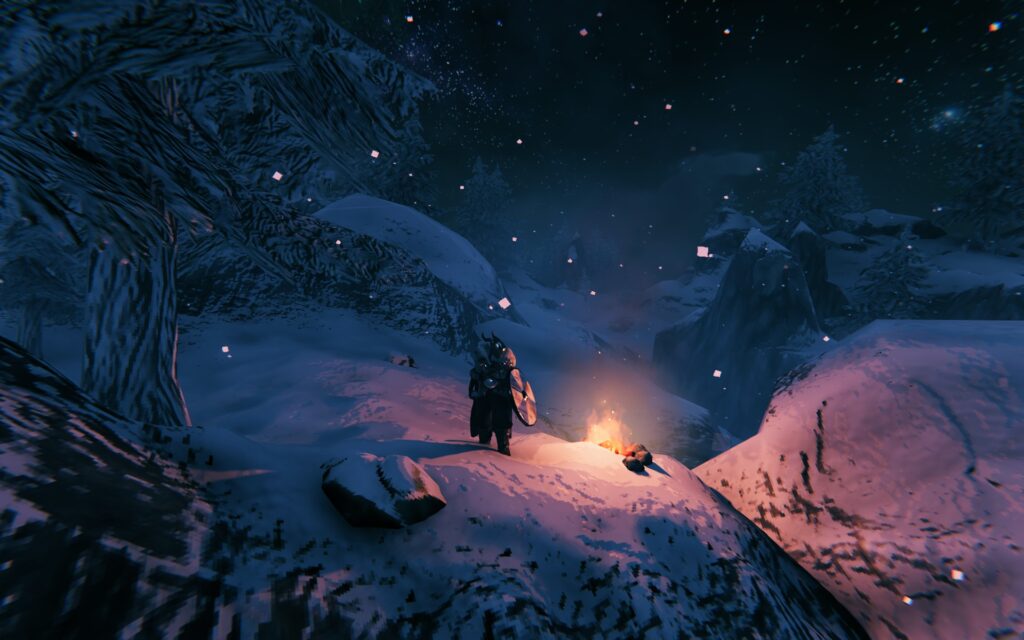 If I have one complaint it's that the mountains, unlike the previous biomes, don't really feel like a full zone. Going there feels like a trip with the primary purpose of finding silver. Maybe it's the whole climbing aspect and the lack of crypt-like content that shortens the experience somewhat. That's not to say that the design and atmosphere aren't great but there's not much else to explore after you find Moder's marker which is the stage we're at now. I've not read much about Valheim's fourth boss but I look forward to a fun dragon fight!