It is one of the never-ending discussions among MMO veterans: the golden days of MMOing. The glory days of our youth when MMOs were green and so were we. When treasure was rare and special and punishment plentiful and quick. Today, we miss the hardship of the unknown, the unexplored mystery, the dependence on other people. Fond memories of our beginnings and the rose-tinted glasses of nostalgia keep the past locked firmly in our mind like a place of legend.
If only we could recreate the past. And why can't we – are we the problem? The games? Our missing fellows? I have once concluded on this blog that the fairest answer to this question is probably "a bit of everything" but also, that there are only so many times that we can fully invest in a new MMO and commit to a new world and community. Witty strips such as "A decade of love and hate" by DLC or Arcade Rage's "Gamer problems: Then and Now" make painfully obvious that MMOs haven't objectively gotten worse; they've changed in some ways but also really stayed the same and they have certainly become more varied and accessible overall. None of this can explain our personal discontent. No, the answer lies elsewhere.
Chasing that which cannot be preserved
How many times over can you build a virtual life from scratch until it feels like a deja-vu and grind and the fatigue kicks in? How many social bonds can you possibly establish and maintain? I say no more than you could do in real life; there may be one big love for you during your life's journey, or two or three. For most of us, that is the limit of our capabilities and time too only allows for so many iterations. It is the same with circles of friends or careers – the boldest among us will recreate themselves and their world a few times over during the course of their life but time and energy remain limiting factors.
It is our misconception that MMOs should somehow follow a different rule set. That something as profound and time consuming as virtual life, and WoW was that for many (just to name one possible MMO), should be repeatable over and over and never wane in its glory and impact. But how could that be? The best of things and the most meaningful must all eventually bow to finality.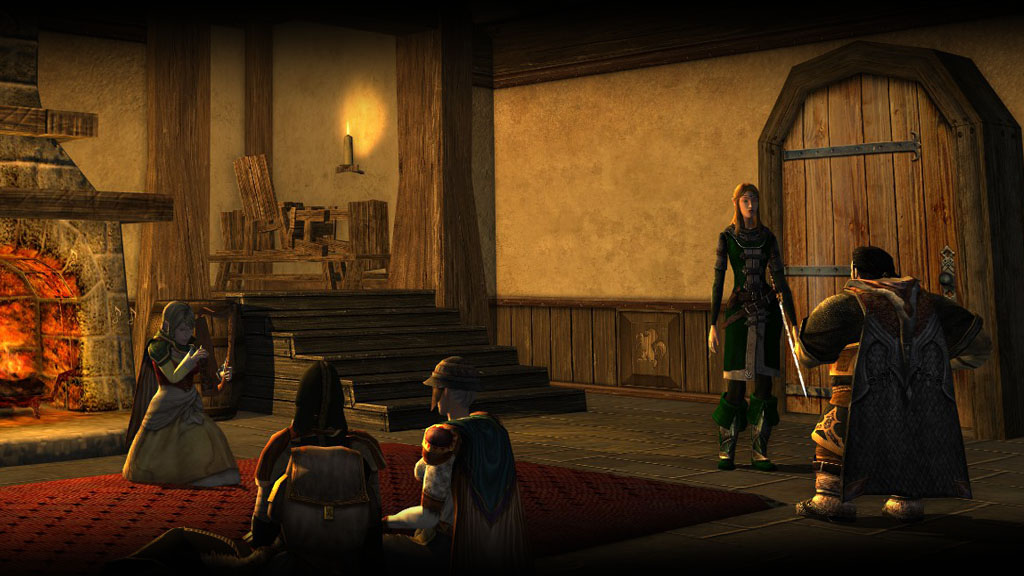 Looking back, I can say that I've had three serious and longterm MMO experiences or "relationships" in my life between age 20 and 35. Maybe five titles altogether have really managed to consume me for a time and make me care about people I met. However every time, it got a bit more difficult; every time I've felt my energy resources, my ability to care and my patience for things like ingame appointments and wait times, deplete faster.
"I have done this before – I have been here. Yet it is not the same."
We cannot recreate our MMO youth any more than we can go back to our teenage years or our twenties. With every decade added to our life, we become more experienced which means we become more critical and picky. The roads become downtrodden and the mysteries familiar. And we have limited resources both internally (energy) as well as externally (time). The games haven't gotten worse or better, they've become different – but we are different, too. And longing for the good old, bad times is merely a product of our bewilderment that life, real and virtual, is constant progress and contradiction: some things change but they also largely stay the same.
That's why we can love and hate the past all at once, feel relief over progress made but also miss our friends and treasure our memories. (MMO) Life is complex like that.