You might have heard by now that Amazon Game Studios, yes from that Amazon, have finally revealed three major game projects currently in the works: a MOBA title, a sports brawler and god help us all, a sandbox MMORPG called "New World"!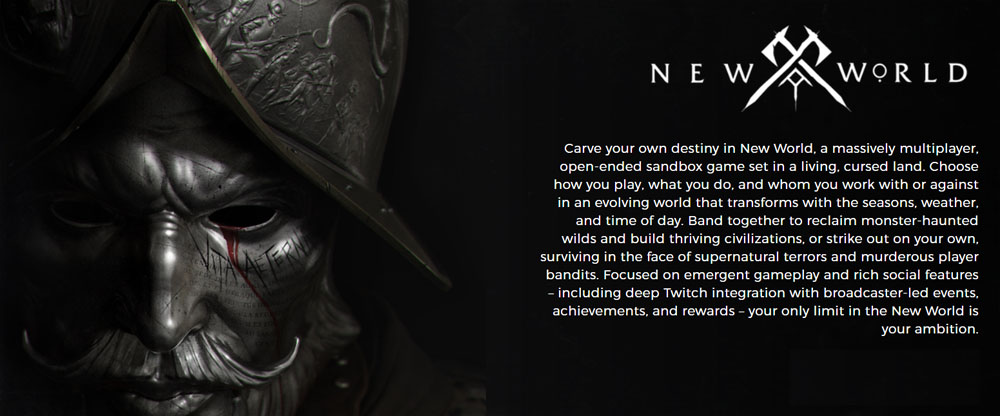 Internet retail giant or not, I was more than a little stunned to hear Amazon chose to take on the plague that is MMOs for their debut in video game development. Haven't they heard there's no money in MMOs these days – or do they know something we don't? The project sounds ambitious enough judging from the marketing blurb and early sneak-peeks, but I'm with Endgame Viable here that it's all buzz words at this point, from the "open ended sandbox" to "emergent gameplay" promises. I'm also not remotely interested in in-built twitch features but that's me.
Still, along with Sypster and Mersault, part of me is excited to hear there's a new player on the MMO market and one with unlimited funds at that. New World present a new hope, something to look forward to with some curiosity, whatever your reservation. It's also good to hear there's veteran developers on board, given things weren't always looking that rosy at Amazon's game division.
In this current dried out landscape of AAA MMO titles to look forward to (thanks Blizzard and SOE!), New World sounds like a mythical beast right now. I'm not going to get my hopes up but it's fair to say I am intrigued – and I will be following things much more closely from here!