You know how MMO players, veterans mostly, have this discussion of how everything was better in the olden days, how newer MMORPGs are sucking with their silly free-to-play models and self-sufficient playstyles and so forth? For a precursory read, I've recently critically addressed the whole social aspect of that debate. Today however, I'm going slightly further and just say it: if you're not enjoying newer MMOs anymore, if you can't get invested or find the right crowd to play with, the problem is most likely just you. Today's array of available games is not worse than it used to be, it's better already on account of sheer variety, polish and accessibility. There's more of everything, good and bad.
This is something I have known for a while in my own case but it just got driven home once more, listening to two newer podcast episodes by fellow TGENerates Braxwolf and Liore. On Beyond Bossfights, Brax and Roger recently had an in-depth discussion of how getting older has affected their ability to be involved in games, as they are struggling to juggle increasing real life demands with gaming quality time. Bottom line: with changed priorities, games and online communities are just not that important anymore. Also: they have been there, done that. All the while in Cat Context episode 84, Elli and Liore admit that they've "already met all the people they wanna know in MMOs". This is a very interesting way of phrasing it. Their strong WoW bonds persist and they'll readily give up new acquaintances in new games if it means getting comfortable with old buddies they share a history with. They kinda wanna play with people but not necessarily put up with the whole effort of meeting strangers.
This is all completely fine, in fact it's how I feel myself. A while back I made this point in regards to Wildstar, where I have had the pleasure of being part of a friendly and engaged guild full of younger players fired up about Wildstar and raiding and the whole shenanigans. They are having the same fun I used to 12 years ago and the same drama-lama, for a fact. I just can't chase that stage of early MMO enthusiasm myself because I have already been there. Also, I really don't want to – it's exhausting!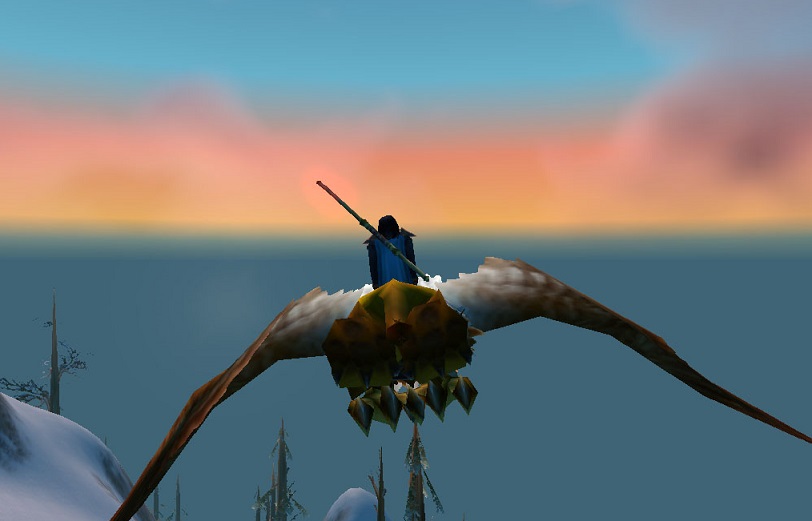 MMOs are not the problem and online communities aren't either. There have always been trolls in WoW and elsewhere, always been horrible global chats, broken mechanics and bad parties. And there have always been many great new people to hook up with for those who are looking to spend the time (and nerves), to socialize and share moments of epic win. If it somehow doesn't work out for you anymore after so many years of doing the same thing, then that's simply put the natural order of things progressing. And how could it be any different?
We're in this together
Maybe there's a degree of wistfulness in the admission, but dwindling MMO investment is just another area where life is telling you that you're getting older and more experienced at things, without literally handing you a pair of reading glasses and a walking cane. One way or another, it happens to all of us. That doesn't mean we have to stop playing them, in fact it's an opportunity to explore different ways of doing so without judgement. Thanks to a variety of titles offering playstyle diversity, you don't have to call it quits on a genre you've come to love; no dramatic gestures or vows of abstinence are required.
I used to be a competitive raider, a guild leader, a PvPer. I have always been an explorer, home decorator, riddle solver, gear collector and professional screenshot taker. Who knows what else I will be in the future?