It's no secret, I love videogame music. I love movie themes too and classical pieces such as Vivaldi's Four Seasons or Mozart's Magic Flute. Back in the 80ies and 90ies great VGMs (I insist on pluralizing this!) were few and far between although some ear worms did exist; I am not going to deny the merit of the old Castlevania or Turrican scores for example. Yet, we really started talking with the mp3 era and it were giants such as Nobuo Uematsu (happy birthday!) for the Final Fantasy series, who brought the booming choirs and orchestras, forever altering the significance of videogame music and blowing a young audience's mind.
The rest is history. Over the past decade videogame music has become a wonderful and inspiring part of gaming, still overlooked in too many cases, with the potential to be just as elaborate, complex and deep as much-praised classical music. Developers will budget for professional composers, even live orchestra when particularly serious about a title. MMOs in particular are a spoiled genre when it comes to memorable compositions and impressive effort.

Almost a year ago now (!), the Battle Bards podcast was formed by Syp to bring the beauty and variety of MMO music to a wider audience. We're a niche-inside-the-niche podcast for sure, asking for the type of willing audience that will follow our musical expeditions for a full hour every two weeks. In return, we'll share our pearls with you and hopefully convince a few more listeners that MMO music has a lot to offer. MMORPG music that is, because we keep a necessary narrow focus on the show. Which reminds me, Episode 23 on epic boss battles is out now, with a very special intro if I may say! We're always having fun on this show and we are not afraid to make fools out of ourselves for entertainment's sake (QED).
Introducing: Totally Legit VGMs
Doing a full-hour bi-weekly podcast on MMO music does a lot to quench my thirst for VGM rambling among fellow aficionados. Yet, for a while now I've been trying to find outlets for a wider spectrum of music too to spread some love across all genres and platforms, usually via my twitter channel (where I frequently spam "OSTs of the Day") or the Tunes of Magic series. What is a quick and easy way to draw some attention to random videogame music? How to best reach more players who may shy away from longer shows or articles?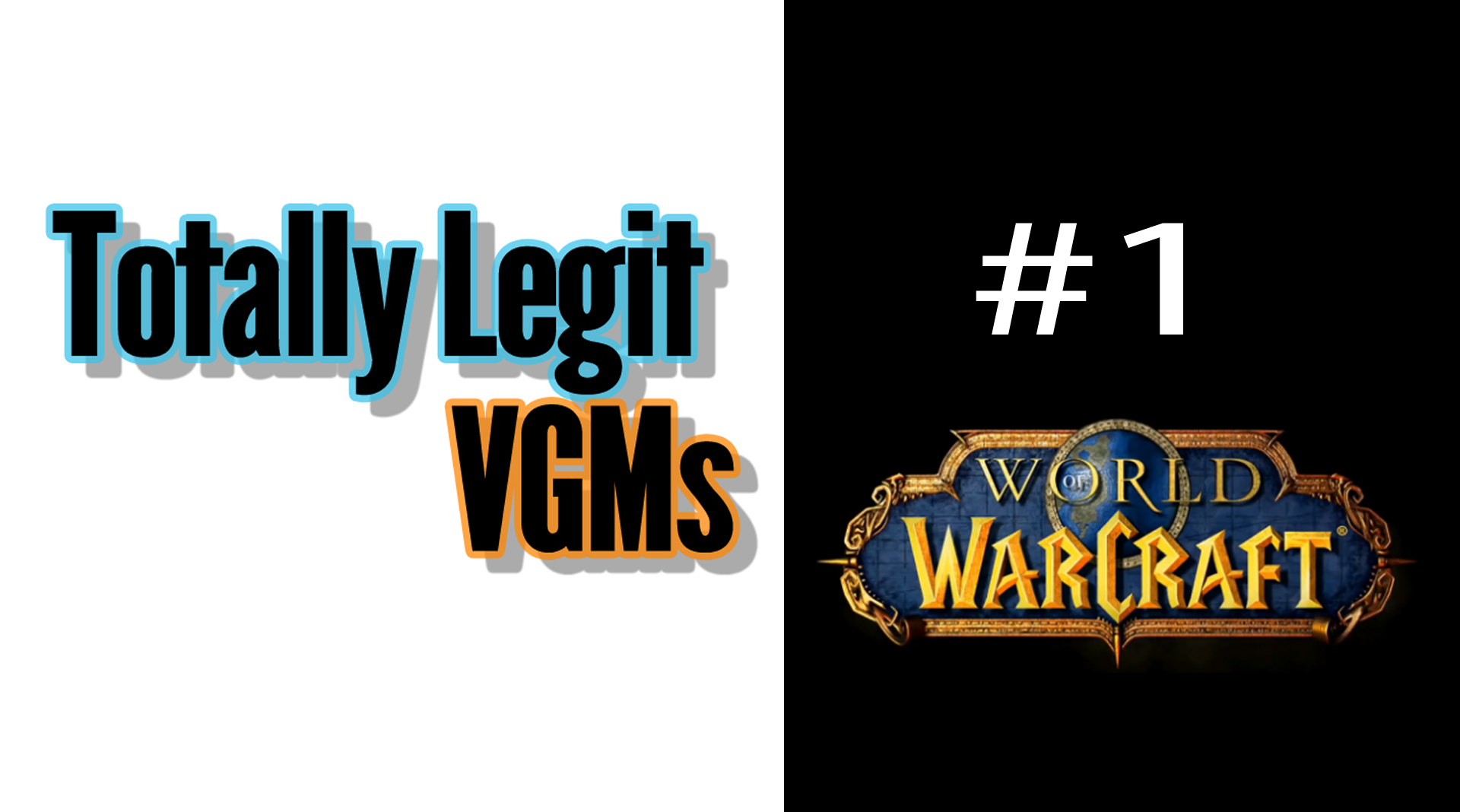 This is where the idea for "Totally Legit VGMs" was born – a new format spotlighting a different videogame OST every week, with only 5 tracks compiled in a 5minute youtube clip. The weekly spotlights will be featured on blogosphere buddy Liore's Totally Legit channel, a cooperative of great fellow gamers and geeks. Episode 1 is out now on yes, World of Warcraft!
The whole point of TLVGMs is not to present an entire soundtrack so much as to say "here, this is good stuff and this is why. You should look further into it!". I ask for 5 minutes of your time to present a sneak-peek into an entire soundtrack via 5 handpicked tracks! It doesn't get much easier than this and allows me to share some of my most beloved tunes with ease. It's safe to say, I have enough material for the next year already.
I hope this format manages to spread some more VGM love in the community. I don't know how high the entry barrier is to VGM appreciation and obviously, it's never for everyone. But really, what's 5 minutes of your time, right?
Humble Rhythm Bundle
Coincidentally, this weeks Humble Rhythm Bundle is all about playing to the music! Not just game music mind but your personal library in many cases, so check out the current sale on different rhythm games (5 days to go!). My first ever such title was Vib Ribbon on the PSone whose controls I hated with a passion, however the fascination of a randomly generated gaming experience and to my favorite music no less, has never left me. There are many exciting avenues we have yet to travel and fully discover for this medium and I look forward to music being one of them.
A great weekend to everybody and happy listening!