Ever since joining twitter one and a half years ago, I've been very happy with the overall service and benefits it has provided me since. I was a twitter skeptic for a long time and I still have no facebook or G+ accounts, yet I am not looking back when it comes to my decision to join the twitterverse. I never really expected to write this but hey – you can't always be right, can you?
As a blogger, there's a multitude of things twitter can do for you, once you get over that initial only-140-characters?-eeew-I'm-a-writer!-cringe. Once you stop thinking of birdchat as an alternative/competition to blogging, which it absolutely isn't, you'll discover an endless stream of inspiration, information and entertainment casually on offer for the taking and completely customizable to your wishes. Whether twitter becomes an active asset to your writing, interacting and researching or whether it remains a passive tool, whether you use it to chat or just to promote, whether you'll join a wider "community" (not formalized in any kind of circles) or only ever follow your five favorite people – it's all up to you. Don't be surprised if your list of follows keeps growing rapidly though; once you peeped down that rabbit hole, things may develop a life of their own.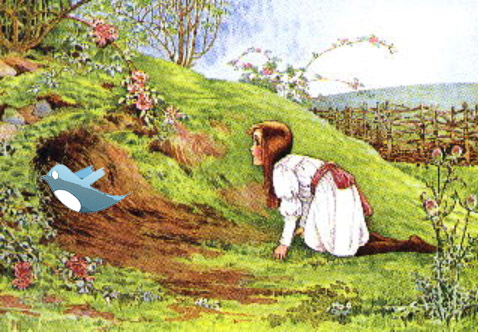 Some bloggers use twitter for link exchange only, to post blog updates and keep track of launch news and developers. That's a great way to start out and certainly good enough for some users. Every once in a blue moon, twitter will draw a bigger crowd of readers to your blog, although in retrospective you might wish it hadn't. If you're one of the players who are desperate for the latest news and updates, twitter is where developers and community services usually update first, which is especially handy during launch weekends and whenever the servers have gone offline. Again.
For me, that's the tip of the iceberg. I love how twitter opens up direct channels between fans and creators, consumers and producers. Blog updates are nice too but if you have a functional blogroll, it's not the most important thing in the world. What twitter really does for me as a niche blogger somewhere in the heart of Europe, is opening up channels of shared interest, discovery and communication with an ease you don't usually find in other social media. There's a world of like-minded geeks, gamers and MMO players (who don't blog and never will)  just one click away – all of them sharing the kind of info, interesting or hilarious content and special pearls it would otherwise take me years to come across just browsing the internet. As I'm sure is true for so many others, this is not the type of social environment I have access to in my everyday life (unfortunately).
As far as the MMO blogosphere is concerned, reading twitter has not just fueled and inspired many of my articles thanks to link or comment exchange (while waiting on the bus or filling the bathtub), it has in fact made my blogging much more personal. Fellow MMO bloggers can be talked to without formality and many will let a more private person shine through on twitter – someone who is tired at work (and playing games instead), burning dinner because of the latest Wildstar trailer, posting pictures of their cat with a Pikachu hat. Whatever other interests you bring to the table besides MMO blogging (just think VG music!), you'll be able to build your own little neighborhood of secret agents keeping you informed at all times. You'll be surprised to find how many other passions you share with people you've blogged alongside for years and oh, the laughs! There are no lonely geeks on twitter.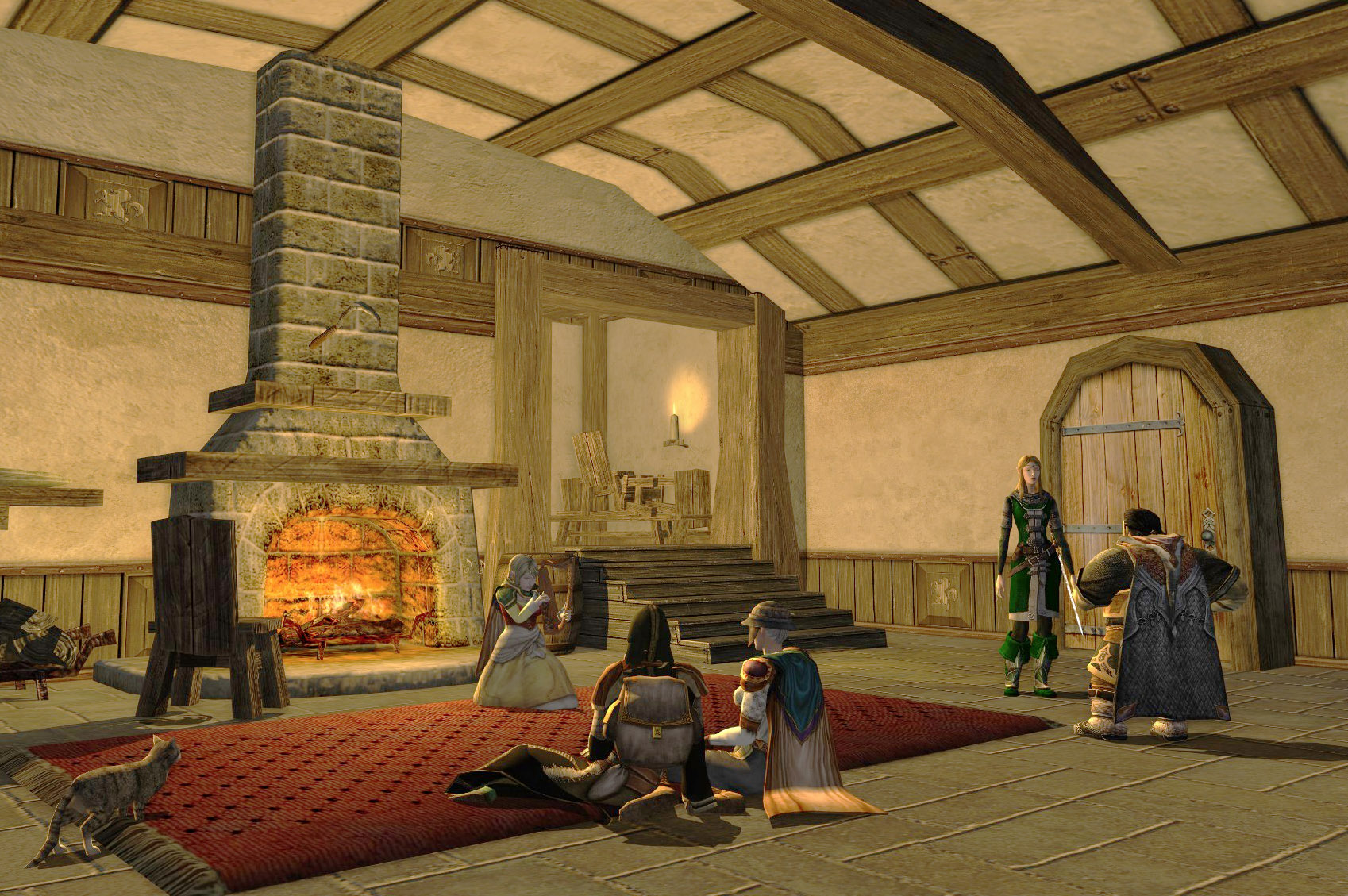 This brings me to the main point of this post which isn't in fact twitter promotion (although I guess that kinda happened now) but sharing my daily twitter MMO resources for those still starting out, looking for news and community hubs, or those just generally interested in the topic. I'm always on the lookout myself too; some accounts keep eluding you for years so this is by no means a finished list.
Your MMO and general gaming news on twitter
As a preamble, I am not going to link any of the awesome private twitter accounts or MMO bloggers I follow on twitter (many of which can be found on my blogroll) at this time, nor any podcasts (separate post), single personalities or official accounts as in ArenaNet or ArenaNet's affiliated accounts. If you're looking for a specific gaming celebrity, company or game, you'll have no problem finding them.
What I am going to link instead are generally bigger and therefore active MMO and gaming resources I personally follow and find useful. This means daily news and reviews, community websites/webrings and fan organizations all around the topic of video gaming and related geekery.
General MMO news / communities
General Gaming

Game design / criticism
Videogame Music
Indie Games
Retro gaming
Geek Culture
As you can see, I am sadly light on VG music related accounts, so if you have any recommendations there (and elsewhere), let me know what I missed! (edit: some new links added!)
To all my fellow MMO bloggers still resisting the urge to tweet: I'd be happy to see you there! Of course that's a choice everyone needs to make for themselves and whatever reason may keep you from more social media is to be respected. However, that doesn't mean I won't be nagging you again in the future for purely selfish reasons (I am looking at you Redbeard, Bhagpuss and Jeromai!). We are gonna get you yet!