Today's post is sort of a sequel to some of yesterday's discussions, in case you're confused. I know not everyone uses DPS meters in MMOs to be a jackass and harass other people in pickup groups (although too many do) – you're okay!
Anyway, I just….I basically had to do this.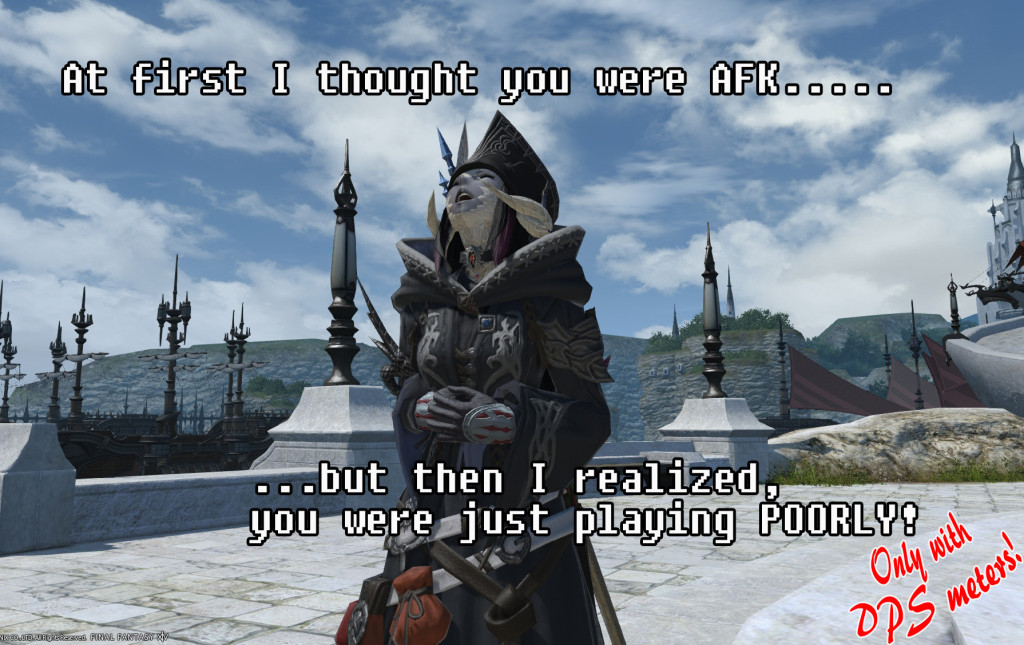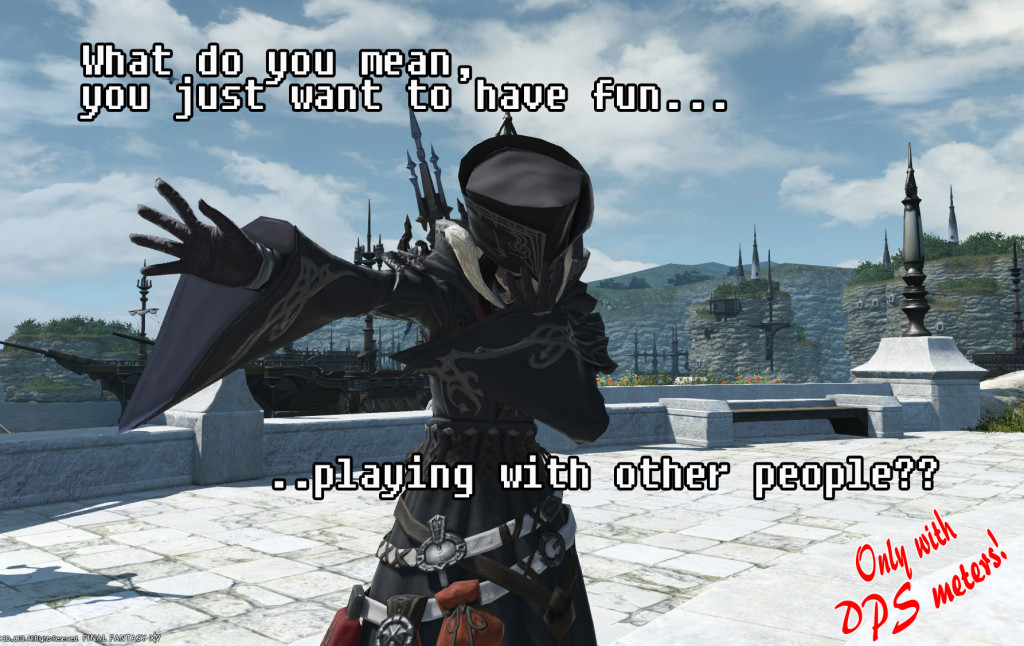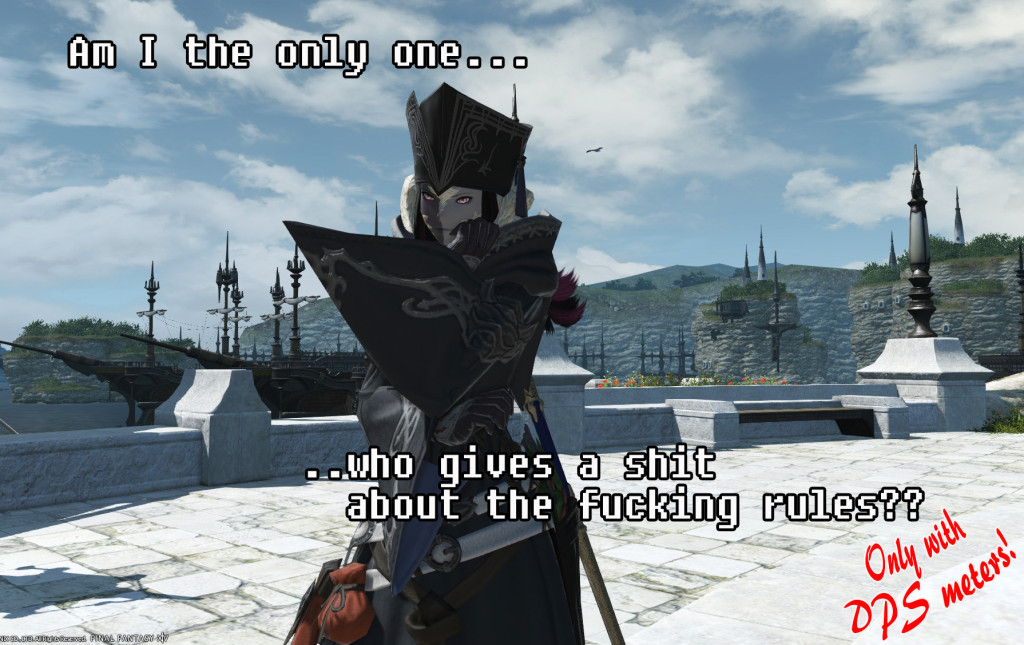 Let's just say I reserve my epic right to "suck" in MMOs whenever I damn well please. Nothing is more annoying and tedious than running trivial daily dungeons with the leets who've been rejected by all the serious guilds.
P.S. Let's go bowling.