After much consideration (I am cheap), I finally became the owner of a shiny Samsung T800 Galaxy Tab (10.5) this last Tuesday. Aside of being able to watch clips and movies as well as read and chat with more ease thanks to a much larger screen, owning a tablet means mobile games! I partly got this tablet so I could return to the frantic fun that is Cook Serve Delicious (which you should totally own) but I am also set on discovering more casual games to take to Italy with me next month. Yes, that's what I do while sunbathing at the Adriatic coast (don't judge).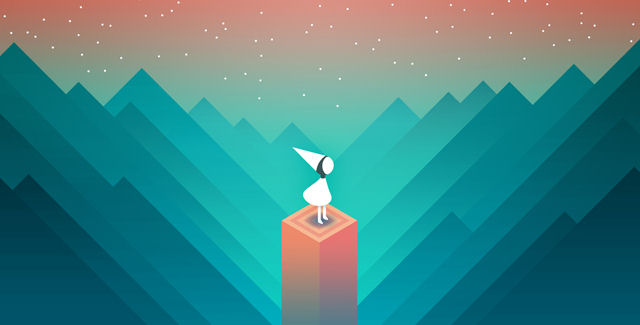 In my head, mobile gaming has so much potential and yet, discovering games that are worth a dime feels like pearl diving at the bottom of a vast sea of humbug. That's why I've spent this week sourcing my social media platforms for solid mobile titles inside the RPG/adventure/sim and casual silliness corner. So far, I 've been able to secure the following games, along with the awesome CSD:
You must build a boat
Crossyroad
Monument Valley
Blek
Plague Inc.
As you can see, I don't really care if the games cost me a dollar or not, as long as it's worth the investment. In fact, paywalled content or a lot of ads and popups are a big no-go in my book. This is where I'm shouting out for more tips from y'all – it would be especially nice if there was a JRPG or two that I could sink my teeth into. I do know about mobile Chrono Trigger, Final Fantasy & Co., what I'm looking for is something potentially new and fun that lands somewhere between Zelda and FF (no tactical RPGs plx!). I also really like games that look good or have nice music, so this is where I'm recommending Buddy&Me and TA: Red Riding Hood to those of you who are into that kind of thing.
So yeah, I need some help with this. More mobile tips & recommendations this way please! And happy weekend everybody!
(P.S. I am waiting on Fallout Shelter to come out on Android, in case that was your first thought!)