So whaddaya know. Between speculations of ArenaNet launching a first GW2 expansion, Heart of Thorns (an event that would certainly bring me back to Tyria) and ESO going buy-to-play (an event that most certainly will not bring me back), I managed, with a little help from my friends, to re-instate my decrepit Square-Enix account and jump back into FFXIV:ARR on Cactuar, where bloggers roam.
For now I am happy to smell the roses and enjoy watching my Lalafell Arcanist study her book as she hurls mighty spells at the enemy. I have trusty Carbuncle to keep me company and a world of brooks and windmills to explore. SE got as many things right with this MMO as they got wrong – it's up to the individual to make it work or not. Leaps and bounds from its predecessor, there is still a cleanness and arrangement to this world that bothers me sometimes, the way the same texture is stamped all over big areas and never alters or how there's ten paths cutting through green plains when two would do just as well. I miss secrets too, little things to find off the beaten path instead of invisible barriers. Alas, Final Fantasy attracts us by familiarity: the well-known names and places, the quirkiness of its characters, the style of clothing, beautiful animations and of course music.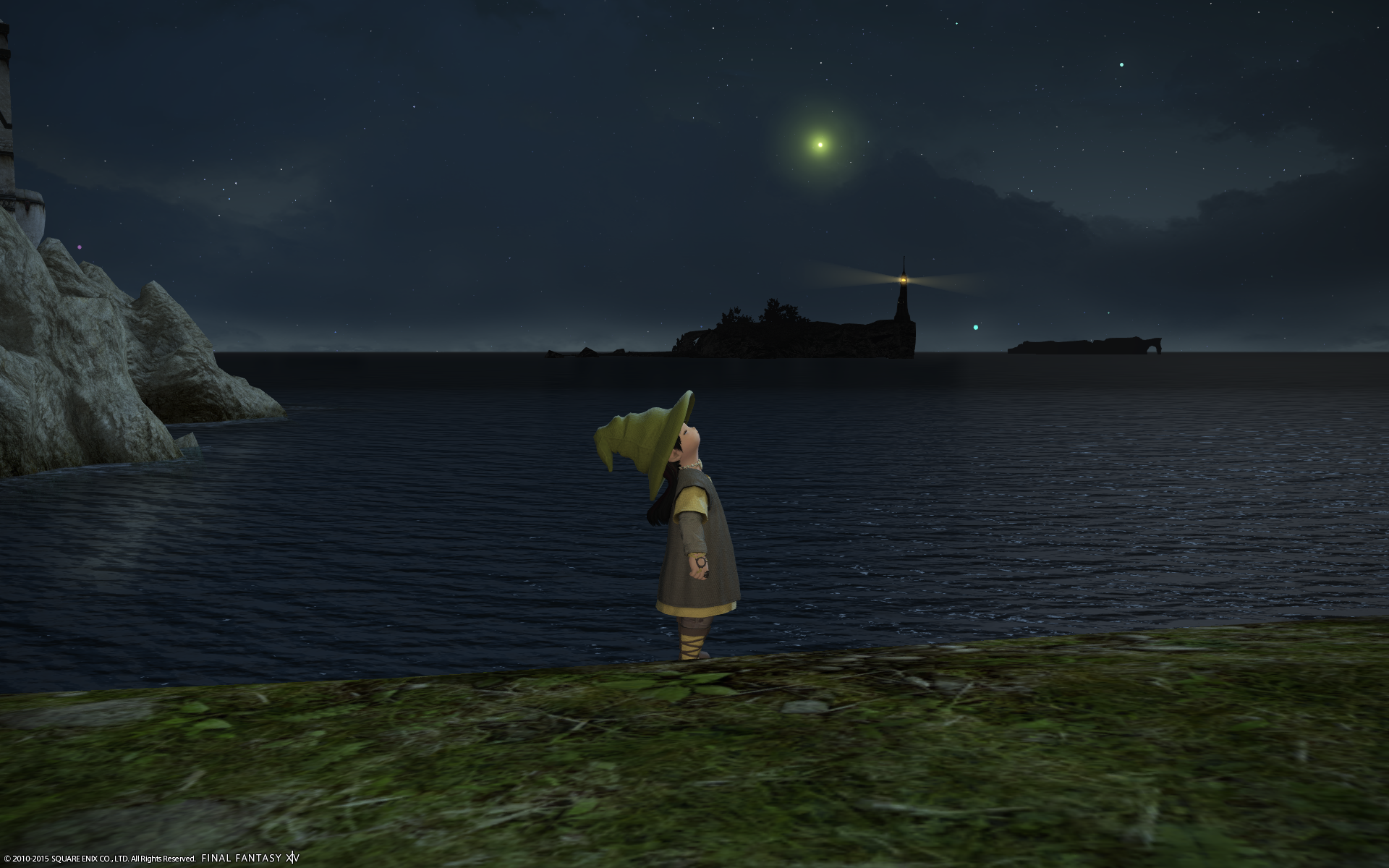 And fireflies. In the middle of the night, illuminating the sky. The promise of high adventure is like a lighthouse in the distance, always calling and spurring me on to discover what may lie beyond the next bend of the road. Eorzea or Tamriel, Azeroth or Tyria – Magic is only ever a glance away.