A year ago Syp from Biobreak launched the NBI project to get fresh blood into the blogosphere and spread link love. Many new bloggers took heart and rose to the occasion, while blogging veterans gave helpful advice as sponsors (or otherwise). Over a quarter of those participating remained, which I would personally call a great success; blogging regularly over a longer period of time takes persistence and a wide array of other skills, no matter your topic. Last year's NBI brought us people like Jeromai, Ocho and Ravanel – just to name three wonderful writers from my blogroll.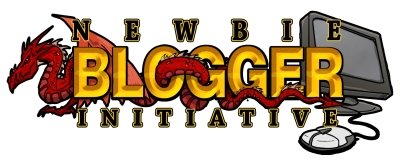 We want you for this colorful neighborhood that is the MMO blogosphere! We are here to stay and we look forward to a new crowd of bloggers who will no doubt be inspired by newer titles, such as FFXIV, EQNext, TESO and Wildstar. For this reason, Doone from T.R. Redskies and Roger from Contains Moderate Peril have joined forces and revived the NBI with a brand new page and forum. Newbie bloggers look no further – sign up for a month of fun activities, special opportunities and extra blogosphere exposure!
Join the NBI-2 today! I look forward to many new faces.
P.S. If you would like to be a guest poster on MMO Gypsy, feel free to drop me an email or contact me via twitter.