So, the third and final GW2 beta weekend has ended and we could all be talking about how wonderfully achieved a race the Asura are, how Metrica Province or Rata Sum rock as zones or alternatively, how the Sylvari despite many initial misgivings, succeed at being a little more than just another translation of elf. I know – I was shocked too.
….Or we could do none of that. Instead, we could go on and whine about the missing roles and damned trinity in Guild Wars 2. Yeah we could keep bringing that up, again and again and again, like an obnoxious guest asking for burgers in an Italian restaurant. Some days I honestly feel with game designers and it's not like I haven't been an ardent critic of MMOs myself over the years. Three public betas past, I keep reading the same ignorant moping and fallacies by a vocal crowd of circus clowns on ANet's official forums. The fact that many of them are drawing comparisons to WoW of all games, makes the whole thing all the more amusing, complete eyeroll that it is otherwise!
So, just for shits and giggles and because I feel like whining about whiners today, let's have a look at some of the most missing-the-point, lalala-pink-pokémon-glasses and I-just-like-to-complain-about-something arguments! Here's what the broken pro-trinity record has to say about GW2's gameplay, roughly summarized:
a) No holy trinity means there is no cooperation anymore! *GASP*
b) No holy trinity means people do not coordinate / communicate in groups!
c) No holy trinity means zerg-mode and needing no strategy!
d) No holy trinity means there can't be difficult combat!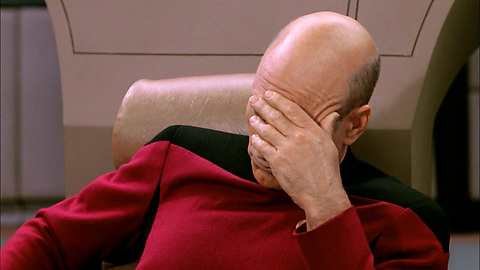 There's variations of the above, but it's what whiners basically claim while glorifying WoW and prophesying the doom of GW2…already. Of course the holy trinity in itself has no direct bearing on any of the criticized points, however to realize that one needs to have a hard look at WoW – which is what I will do since people insist on bringing it up as role model. Note too, the big majority of whiny commenters refer to overall combat/cooperation in GW2, meaning questing and the FFA dynamic events. Precious few can currently claim group play experience beyond that or more in-depth knowledge about coordination in dungeons (especially exploration mode) or organized PvP. Here's my reply to the popular arguments, since "wait and see?" didn't really go far these previous betas –
As IF!
First off, as IF people communicated or cooperated much during questing in WoW! Where have you been the past 8 years? You can't be referring to the WoW I have played. Some well-known, honest facts:
95% of all WoW players either solo quests or take their friends/guildies along. You don't need any type of "strategy" to beat quests together, joining up is more about the social factor. There aren't even many elite outdoor quests anymore or bosses that would require a group to beat. People don't need to communicate and there's nothing to coordinate when everyone already knows what their role is. Oh, and people don't coordinate, let alone communicate in most LFG 5man runs either – but then you knew that already.
If "actively creating the party", which usually comes down to clicking an invite button and waiting for the other side to accept it, equals good communication among strangers…well, you're an easy one to satisfy!
You can progress with ease in WoW pushing the same 3-4 buttons, just in case anyone feels like bringing this up against GW2. Not that the "amount of buttons" is a great or very telling argument for or against anything, really…
If "zerging" equals "rushing into combat without the need for communication or coordination", then zerging is what's constantly being done in WoW, during questing and even 5man runs. Just because tanks tank, healers heal and DPS deal damage, doesn't mean people are actively cooperating (or need wait on the tank for example) – rather, I would call it playing side by side, each role knowing their motions. There are synergies and there's timing, both exist in GW2 as well. The holy trinity sees to that; it creates a basic order so players won't have to think about assigning jobs or tactics much (outside raids) themselves. That's hardly active cooperation or communication though – it's a script! In fact the opposite, a free and versatile setup, requires strangers to coordinate and talk more if at all!
But hey, I'll give you that – due to the lack of pre-defined roles, the combat in GW2 feels more chaotic, certainly is for quests and events. But errr…so what? Already I cooperate more in GW2 than I ever did in WoW: thanks to the FFA, auto-join events I have joined and helped out more strangers than I ever did while questing in WoW. I've had a chat with a few who shared a quest spot with me and several whom I rezzed or rezzed me in return (fat chance on that in WoW). I don't claim any of this was particularly coordinated or difficult (maybe the events aren't supposed to be particularly difficult, anyone?), but at least it's a change from the usual silent, solo routine I used to have in WoW. Plus, where more people group up there's always an unpredictable element. It's a little cynical to criticize auto-join grouping or lack of roles when the opposite did nothing at all to improve matters in the past. As for kill stealing, mob camping and loot rolling – needless to say I haven't missed them one second! That's when having less communication is actually a good thing (/ninja /doom /ragequit).
The real strategic and demanding encounters aren't out there in quests or trivial group content – not in WoW and not in GW2. Quests and events are simply not very hard right now and things like cooperation and coordination live and grow under duress. I would claim that GW2 requires teamwork and strategy where it matters, just like WoW does too; in harder/heroic dungeon modes and in big scale raids or PvP/WvW. If you think it's all a zerg there you are mistaken. You need strategy and communication to bring the trophy home, to win against opposing teams or survive tough encounters. Teamwork is very much alive even if it works differently in GW2. Plus, the game adds other tactical components, such as the whole dodge/positioning mechanics and making use of the environment. I've beat several tougher challenges myself only because of active movement and tactical positioning which is rather great considering I play a caster in GW2 (typical feet-of-stone classes in other MMOs).
Getting facts and questions straight
Now, this post is no attempt to discourage any well-founded critique in favor of the holy trinity (ya rly); in fact, there are a few very interesting questions one could ask about GW2 in this context. For example how different group mechanics will truly be in a well-organized party, during a difficult run that requires a lot of communication. Once players assign roles/tasks in order to succeed and hence end up specializing, would we have to admit to a "soft trinity" in GW2? And where are the differences then to let's say WoW or Rift? I can see a few but it's definitely a valid overall question. So would be the question about how well control mechanics are realized in the game and if they make for enough encounter variety, in lieu of things like classic threat and mitigation mechanics.
Then, there's simply those players who love to tank or heal and I certainly empathize with that – after all I used to love to heal myself! If you miss the holy trinity on that note, I have neither reproach nor consolation to offer because GW2 is a different game. And just like the F2P vs. subscription horse can be kicked to death, what it really comes down to here is preferences and target audience.
If you were however, like the individuals I addressed further up, to move the holy trinity on a pedestal for all the wrong, uninformed reasons, drawing faulty comparisons and even faultier conclusions about GW's and MMO combat in general, then you have me for a very impatient and frankly ill-tempered commenter these days. I am really sick and tired of half-assed, destructive discourse that is so easy to refute it's an intellectual insult. My biggest, returning gripe is mixing up role restrictions with things like encounter difficulty or pacing. Or in other words: if role restrictions are the one thing that makes your fights "hard" (likely because you already can't find the right group composition…/sarcasm) that is sad news indeed!
The holy trinity creates no more or less demanding encounters than a non-trinity model would; all it does is enable patterns and offer mechanics to utilize in (boss-)encounters. And it tells players what their role is right away (hence the often referred to "crutch"). You can like that or not, that's your prerogative – but the trinity does absolutely not just magically create better, active cooperation, coordination or communication…or alternatively other random words that start with "C". And where one player sees ordered combat thanks to the trinity, I see boring same-ish strategies and synchronized swimming! Preferences – pros and cons, ya feel me?
To close, and so I can return to more pleasant topics tomorrow (with pictures!), let's say it once more with feeling: The holy trinity does not a cooperation make. The holy trinity does not a communication make. The holy trinity does not a coordination make. The holy trinity does not an encounter's difficulty make. If ever in doubt – go play World of Warcraft. Thanks!